How to use the Internet onboard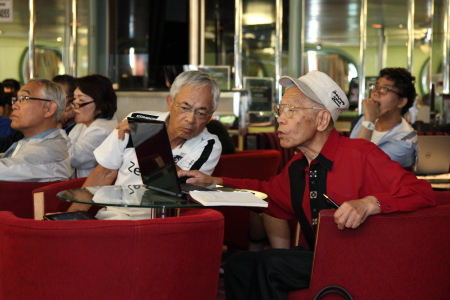 Passengers can connect their computer and smartphone to the internet by purchasing an internet access
code onboard. Some of the passengers participated in an introduction event to learn how to access the
internet. Participants are working intently on their devices. It might take a while to get used to it, but
keeping in touch with families and friends in Japan anytime from the ship is such a joy for a long voyage!