The deck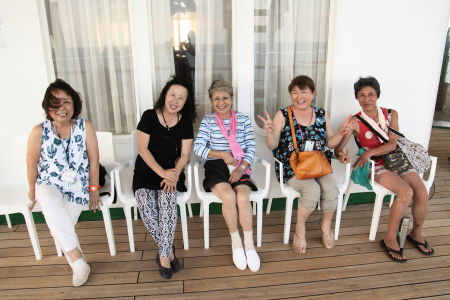 It has been about 20 days since we sat sail from Japan, and participants have begun to
settle into life onboard. This group talking cheerfully on the deck have become friends
since setting sail. The majority of participants join the voyage alone, so even unfamiliar
faces soon become friends. These new friendships are one of the great joy of Peace Boat
voyages. The circle of friends is bound to grow in the coming months, regardless of
nationality!