Stop at Naples (Italy)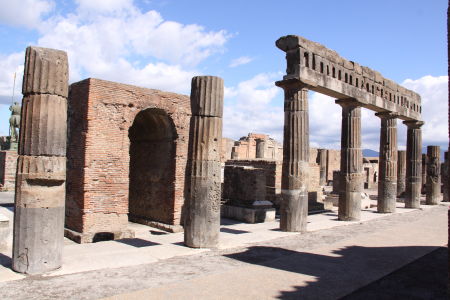 Sep 20, 2017
Peace Boat calls at the largest city of the South Italy, Naples, a city of historical architecture and ancient
remains.
Let's go see what's in Naples!
We start our day by visiting Pompeii – the ancient Roman city that had a population of 20,000, and was
destroyed and buried in a flash by an eruption. The long-forgotten city was first discovered in the 16th
century by farmers who were plowing the soil, then again in 1709 marble pillars were unearthed by
farmers who were digging a well. A large-scaled excavation was carried out after the second discovery.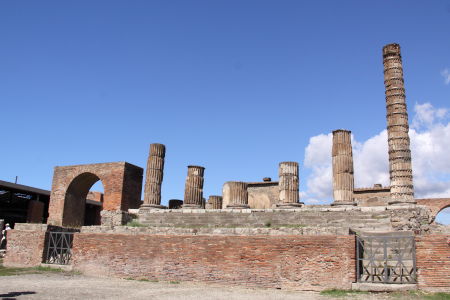 The city has been well preserved because the buildings were covered by ash and rocks in a flash.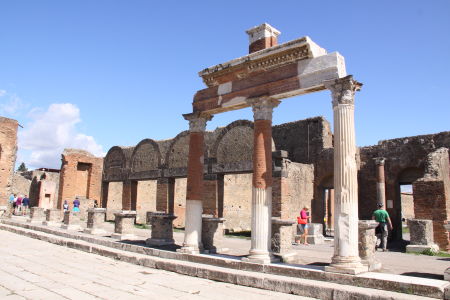 Pompeii was a well-established city with developed roads and sewage systems, amphitheater, palaestra,
and theater, and the people at that time seemed to have a sophisticated life over 2000 years ago.
Our next destination is the Santa Lucia area.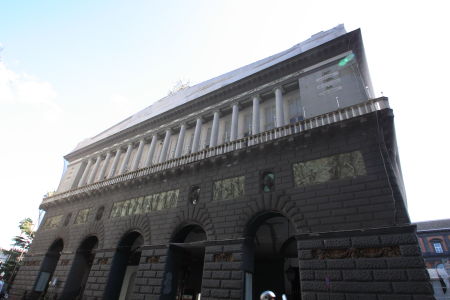 The oldest theater still in use today in Europe is Teatro di San Carlo, the massive ancient architecture
gives us a glimpse of the long history of the Roman Empire.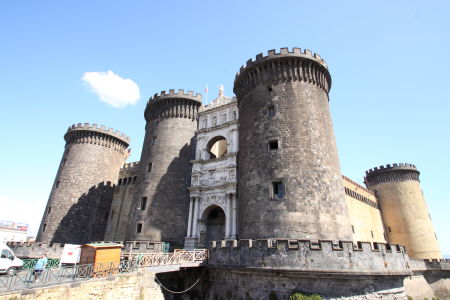 Castel Nuovo is an old castle that has been watching over the city for about 700 years, and is used as a
city museum where people gather and relax.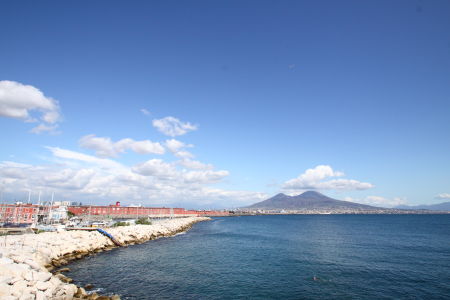 From Santa Lucia street we can see the bay of Naples shining under the sunlight with Mt Vesuvius in the background.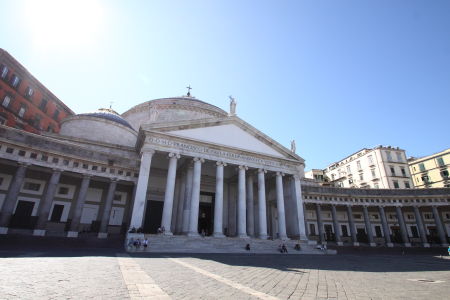 We left Santa Lucia, and moved to Piazza del Plebiscito located in front of the Royal Palace of Naples.
This is the largest square in Naples, always bustling with people, and we were lucky enough to spot a
couple taking wedding photos in the square.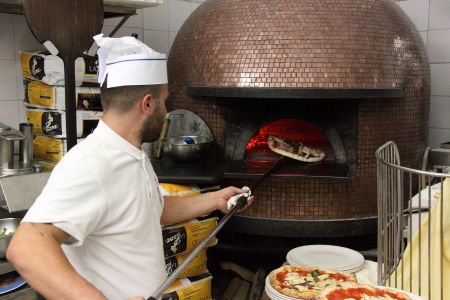 Having pizza in Naples is something we can't miss! Pizza made with cheese and tomato sauce in a perfect
harmony is served hot and fresh from the oven. They are so tasty that we can eat them forever!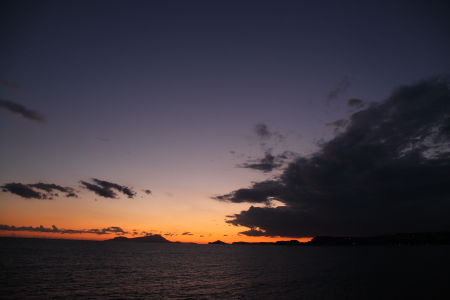 The day in Naples was fulfilled, and topped off by a beautiful sunset. Our voyage continues to the next
destination, Barcelona, Spain.