Edo Sushi with Yoshinori Tezuka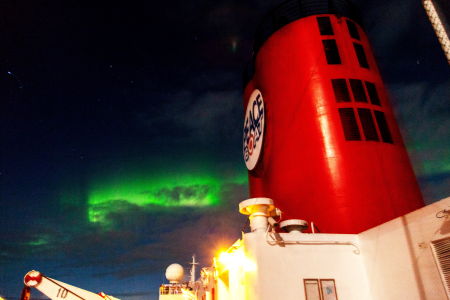 Our personal guide to the art of sushi is none other than internationally renowned sushi chef Yoshinori
Tezuka, currently the fourth-generation sushi chef at Matsunozushi, a sushi restaurant in Tokyo founded
over 100 years ago. During his time as a professional ski guide, Tezuka traveled to over 100 international
ski fields, and has taken his family business of making sushi to EXPO Milan, Middle Eastern royalty, and
private parties in Hollywood.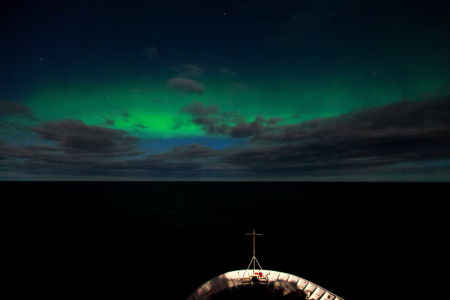 Onboard Peace Boat, he serves up sushi platters at the restaurant, and a small sushi plates for guests on
the deck. "I'm so happy to be able to eat great sushi on the sea!" exclaim the participants.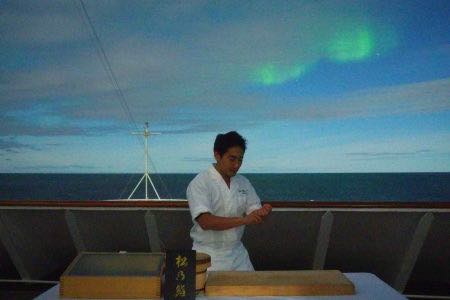 To top things off, the Northern Lights begin to light up the sky in the background! An experience that
participants are sure to remember forever.