Stop at Reykjavik (Iceland)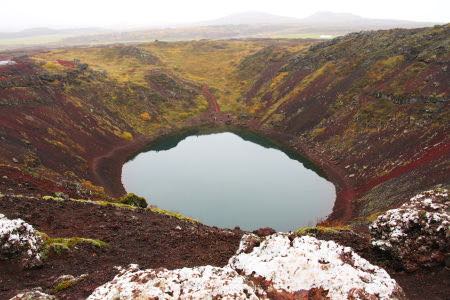 Oct 08, 2017
We arrive in Reykjavik, Iceland.
Our day starts by visiting a volcanic crater lake, Kerith, that was formed about three thousand years ago.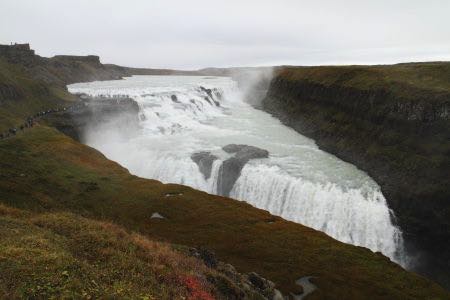 Then to a waterfall called Gullfoss that means "golden fall" in Icelandic.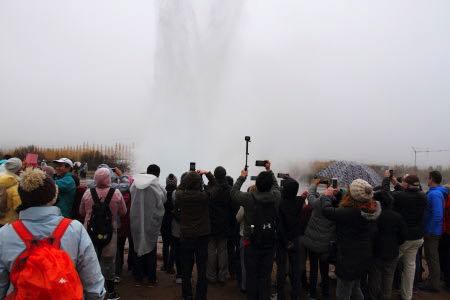 The next stop is the famous geysers. Getting a camera ready on hand we wait, and wait… a huge tower of
steam gushes out high in the air!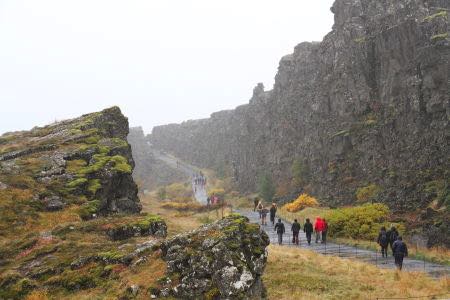 The last stop is Thingvellir National Park. This is a very historic site where the world's first parliament
was held and a constitution was created, followed by the establishment of a parliamentary democratic
system. This site also shows fissures between Eurasian and North American continent plates called "gja"
in Icelandic, and is registered as a World Heritage.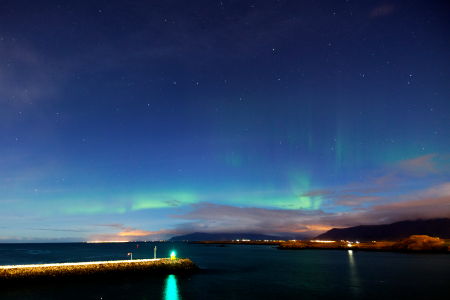 Our day was topped off with spectacular phenomenon of nature, aurora borealis above Ocean Dream!!!
It is surely one of the unforgettable days of the voyage!