95th Highlights: Sports Day – 2nd half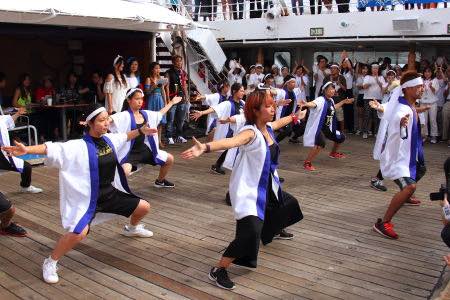 November 7, 2017
The second half of the Sports Day in the afternoon started with a cheerleading performance, followed by cheering battles. Each team had practiced for this battle over and over, and showed a powerful performance. Each team brought up big applause.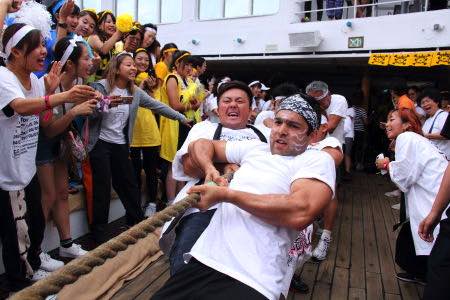 The last game, a tag of war, was another exciting game. The confident fighters pulled the rope with a yell "One pull! Two pull!"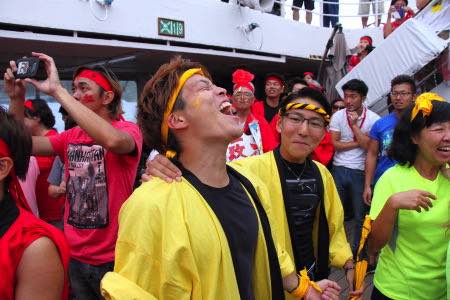 Several prizes were given out before the overall winner – the best team flag prize to the team white, best cheering performance prize to the team blue, and best player prize to the team yellow.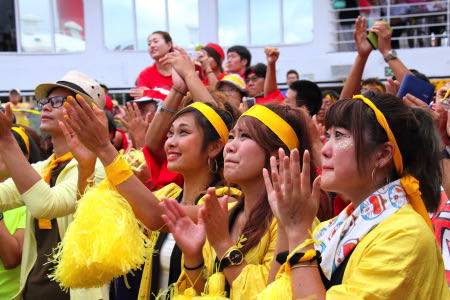 And, the winner of the Sports Day is…. the team yellow! Their great team work won the team a victory! Congratulations!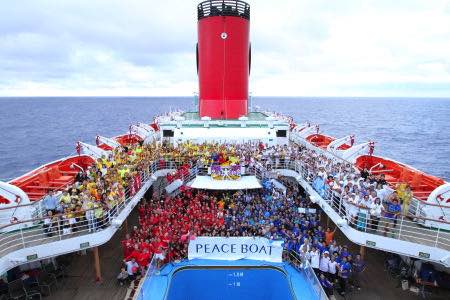 The Sports Day was such a great success with a large number of participants!