95th Highlights: The world is turning to renewable energy, and Japan must follow suit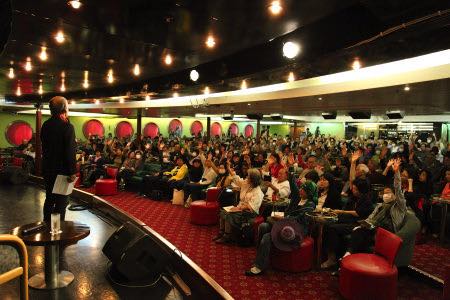 September 27th, 2017
Lawyer and movie director Hiroyuki Kawai began his presentation aboard Peace Boat with a short movie he made illustrating effects of the nuclear disaster and renewable energy in Japan and around the world. Today's talk is focused on one of the main topics of the movie: renewable energy. "While the cost of renewable energies such as solar power is coming down, the costs of nuclear power are actually increasing." Kawai went on to explain how the dangers of nuclear power are now becoming common knowledge around the world.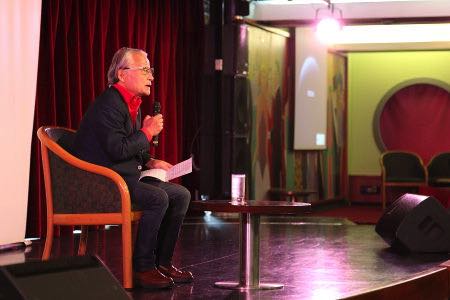 Kawai's message came across loud and clear: "In order for renewable energy in Japan to flourish, policies must be changed. If renewable energy grows, the world will become happier and more peaceful."
Following the talk, participants voiced their interest in learning more about renewable energies. It's up to us as individuals to think seriously about this pressing issue in order to replace nuclear power with renewable energies.