[98th Cruise Report]Like the Town in a Fairy Tale — Santorini
June.5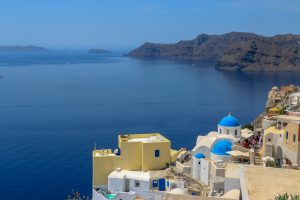 After Sailing for more than 10 days, we finally arrived in the first port of Europe, Santorini, Greece. This island looks like a fairy tale with its blue and white houses. It was a dream for many people to be here.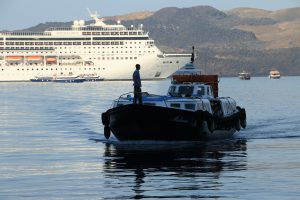 Instead of docking at the land, the Ocean Dream stayed in the sea all day, so we had to take a tender boat to get on the island.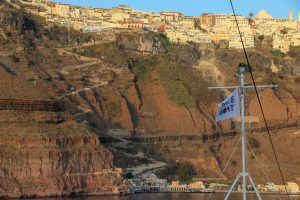 There is a really steep path to get into the town. We could either choose to go by foot, by cable car, or the most special: by donkey. Riding a donkey is a really unique experience. These donkeys used to carry supplies from the port to the town, so they are really strong. Some of them even look like horses.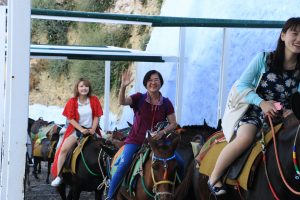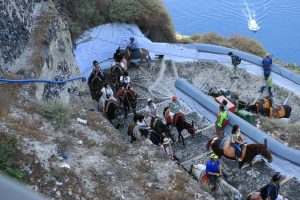 Everyone getting on a donkey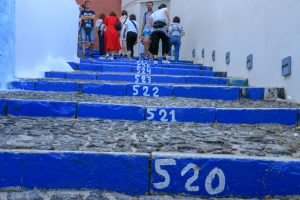 Or you can choose to walk 527 steps to get to the top. On our way, we saw a lot of beautiful scenery.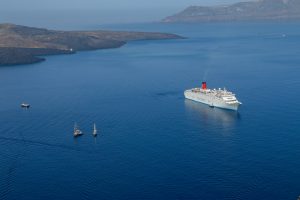 We also saw Peace Boat on the ocean on our way.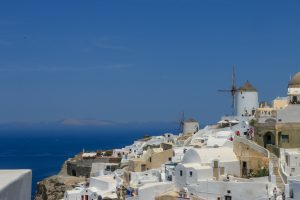 Walking around the town was really comfortable and we could see many houses with blue roofs and white walls. We tried some local food and took pictures from different angles.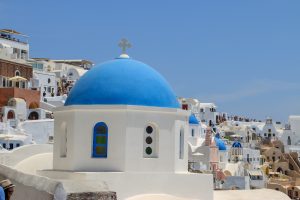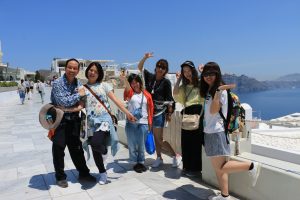 Taking a group picture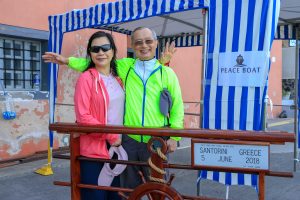 We are in Santorini!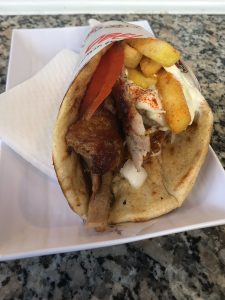 This is local food called "gyro". They put French fries in it!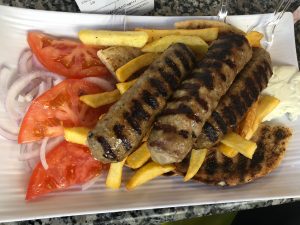 This is local food called "kebab". It looks like sausage, but there is cheese in it. It is really great to eat with tomatoes and onions.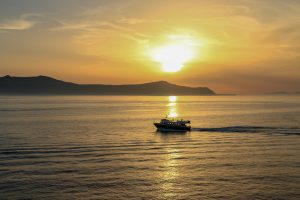 You can't miss the fabulous sunset in Santorini! The weather was really great today. The captain postponed the departure time in order to let us enjoy the sunset together.