[98th Cruise Report]Passing through the Arctic Circle(N66°33′)
July 5th.
To most of us, the North Pole is a mysterious place. Today at 5:29 in the morning, we passed through the Arctic Circle (N66°33′). Unfortunately, the weather was bad. We could only see white fog around us.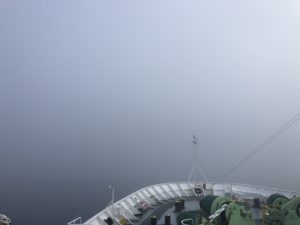 Going through the Arctic Circle, Fog All Around!
When we were in the Arctic Circle, Ms. Nakayama's photos about her travels in the North and South Pole were also exhibited onboard. Ms. Nakayama is a reporter from Asahi Newspaper. She has been to the North and South Poles many times and has taken a lot of photos of animals there, such as penguins, polar bears, etc. Ms. Nakayama will share her experiences with us later and uncover the mysteries of then North and South Poles for us.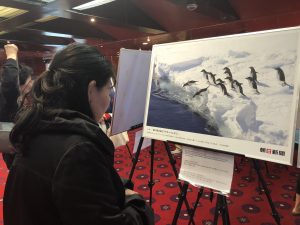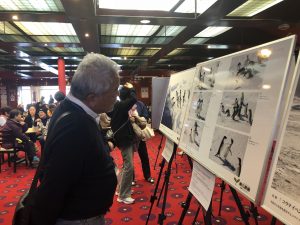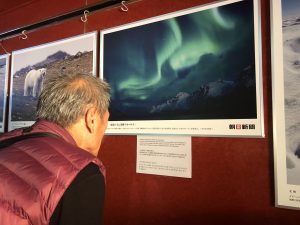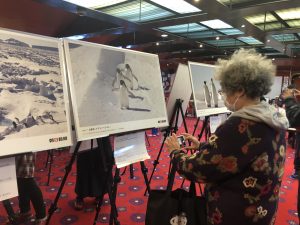 Enjoying Ms. Nakayama's photos from the North and South Poles.
In the Afternoon, we sailed away from the Arctic Circle and the weather became better. Suddenly, we heard someone scream: "Whales!"
It is common to see whales around the Arctic Circle. This time we were lucky. We saw some many times today but they were a little far away from us.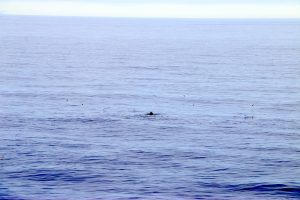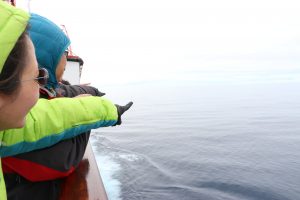 The first time we saw a whale! Though we could only see its fin, we were still really excited!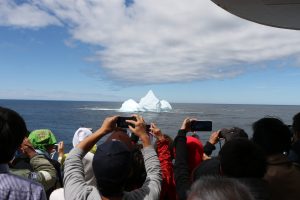 We also saw an iceberg a few days later!