[98th Cruise Report]World Cup Soccer Game Onboard
July 3rd.
Even though we can't watch the World Cup soccer game onboard, we have our own World Cup! There are four to five people in each team. No matter which countries you are from or what your skill level is, everyone can join the games!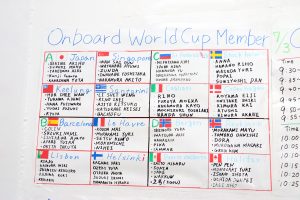 Each team represents different ports of the voyage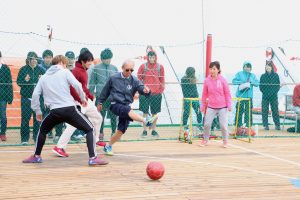 The soccer game starts!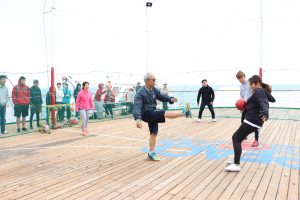 The Keelung team is having a hard time!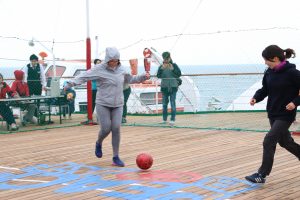 Trying to score points and defend against opposite team!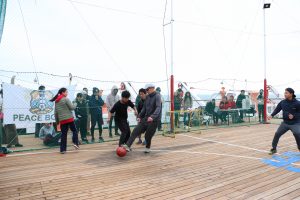 The youngest cheerleaders!
However, due to the bad weather, the champion game was canceled, but everyone still had a lot of fun.