[98th Cruise Report]Amazing Latin America
July 17-22th
After leaving the US, we headed down to Central and South America for the next part of our trip.
The first stop was Cuba, a place many people had never been to. Before we arrived, we had Mr. Ito as a guest educator to teach us about the history of Cuba and make us even more excited about it. He said the people in Cuba are optimistic, tough and independent. Though they have been under an economic blockade by the US since they adopted communism, they have never lost their spirits. They have tried many ways to earn money. For example, some people go to the US under the pretense of escaping Cuba, but instead earn money and sent it back to their families in Cuba. Their country is weak, but they aren't broken. The people remain strong and continue to fight.
We had another guest educator, Ms. Yagi. She introduced us to Cuban jazz music and dance. They didn't give up their art even when during difficult times, and have continued to produce even better music.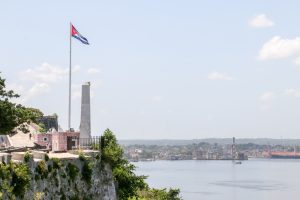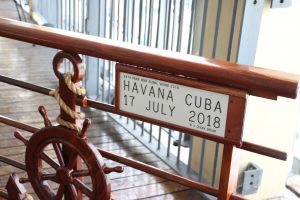 So now let us explore this country.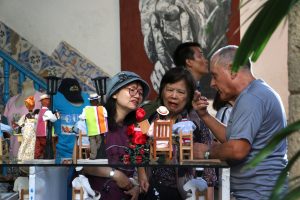 First, we went to a traditional craft market.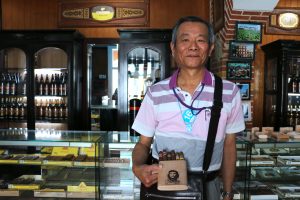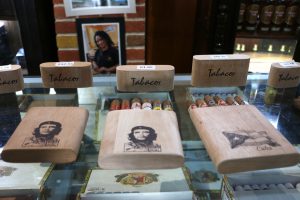 Of course we had to buy cigars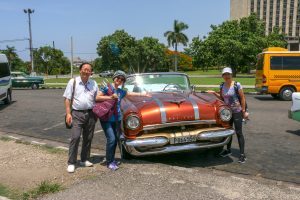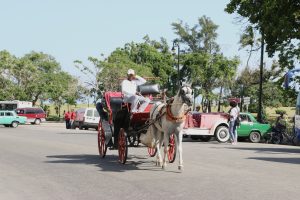 Because of the economic blockade, Cuba still preserves a lot of older traditions. For example, there are still many classic-style cars over 50 years old running on the road. The local people preserve them well.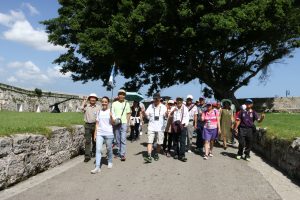 Visiting a big colonized fort.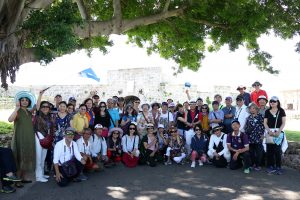 Taking a group picture in front of the fort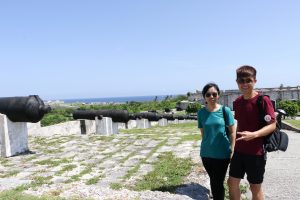 There are many cannons left in the fort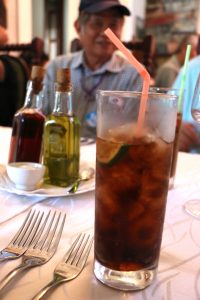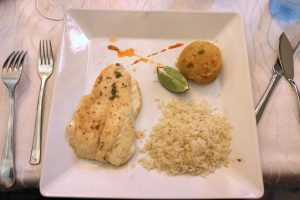 Lunch time! Fish is a luxury dish in Cuba. We had a great fish dish with Cuban cocktails.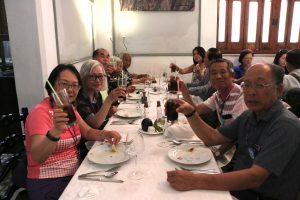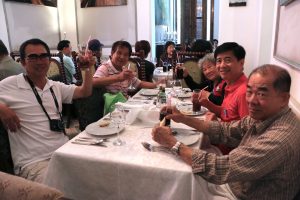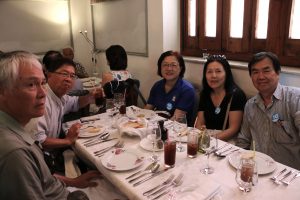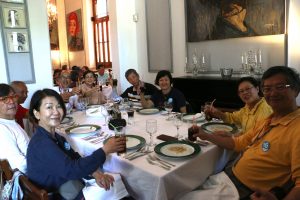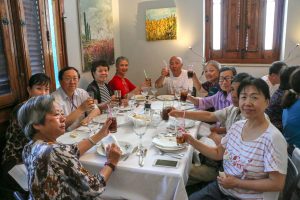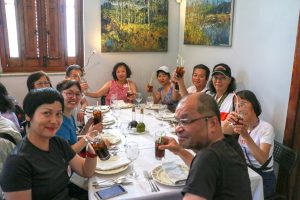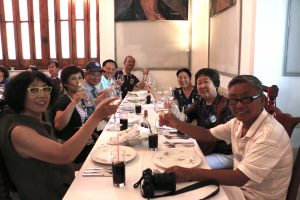 Let's have a toast!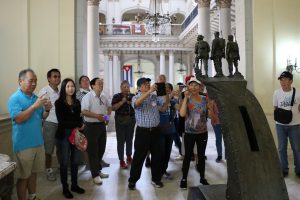 For our last stop, we went to the Revolution Museum to learn more about Cuba's history.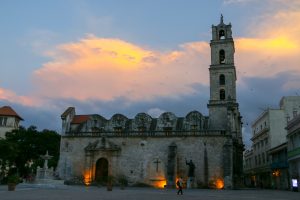 Enjoying a beautiful sunset.
Next, we sailed to the Caribbean and enjoyed the stunning beaches and sea in the Cayman Islands.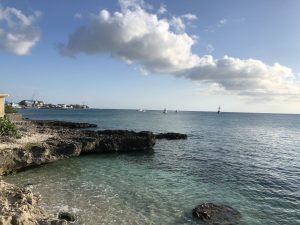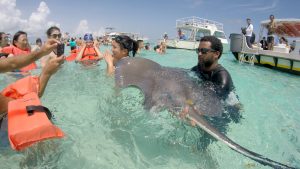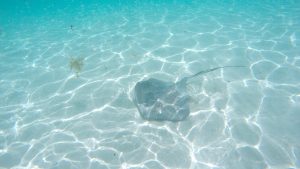 In the Cayman Islands, we even had a chance to swim and have fun with stingrays.
After the Cayman Islands, we had a short stop in Colombo and got ready to pass through the Panama Canal!