[98th Cruise Report]The Final Performance Show: Express Yourself!
Aug 13th
Besides attending professional guest educators' lectures, everyone can hold their own events on board to show or teach their talents to others. After three months of self-organized events, this voyage is coming to the end, so today many passengers got on stage to perform what they have been learning. The event included several performances, such as singing, dancing, playing instruments, a hula hoop circle, and Taichi. We also had a social dance final performance too! Many of the dancers hadn't studied social dance before they got on board!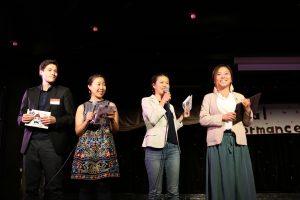 The final Performance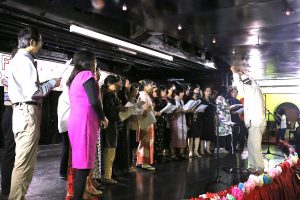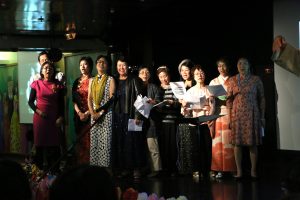 The Chinese Choir. People from different countries gather together to learn to sing Chinese songs. They performed what they have been practicing for the past three months!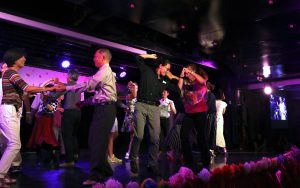 Our Cruise Director, Ms. Miwako, taught salsa dance every day. Today is their show time!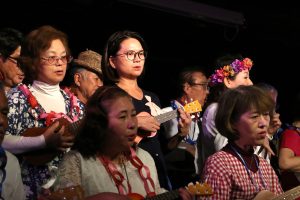 The ukulele class. Many participants learned how to play for the first time on board.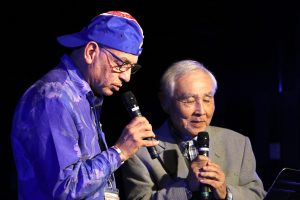 Chris from the US sang with his Japanese friend, Tami, who he met on board.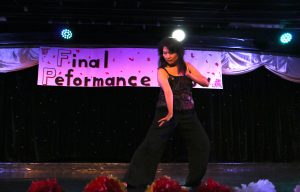 Ms. Lee from Taiwan dancing to the music.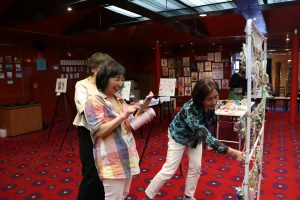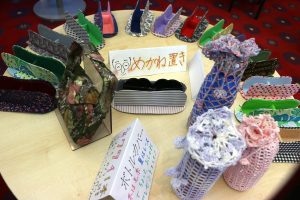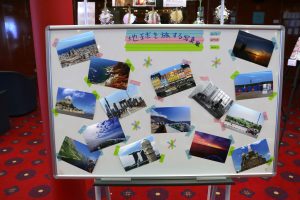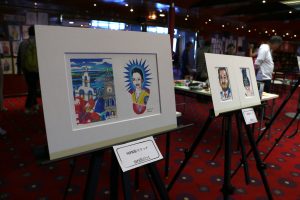 Besides performing on stage, we also had an exhibition to show everyone's artwork and crafts, such as origami.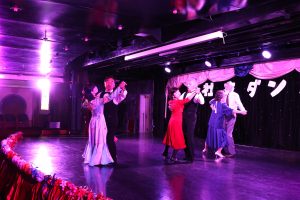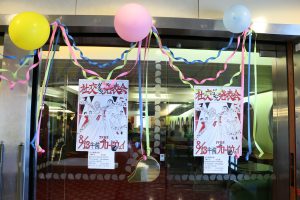 The final social dance performance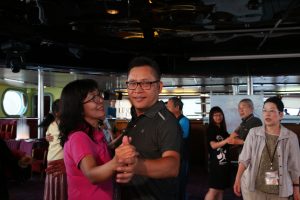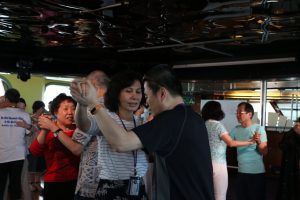 The participants when they first began learning social dance