[99th Cruise Report]A star is born!
Sept.14th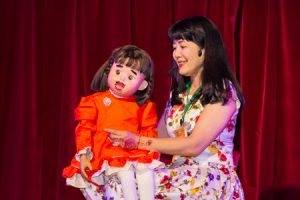 An event was held onboard where people could share their hobbies or special skills. The theatre was packed with people waiting in excitement. This lady shared her ventriloqy skills to great acclaim!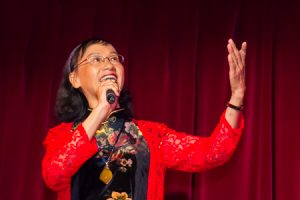 Some even recited Chinese poetry. The theatre was silent, as everyone was enchanted by the beauty of the poem.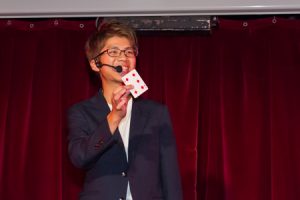 The audience yelled out "Wow! How did you do that?!" as this performer shared magic tricks using cards.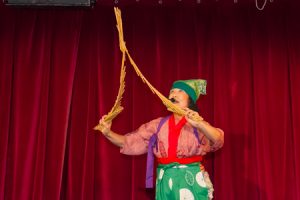 A special Peace Boat version of "nankin tama sudare," a traditional street performance. The audience encouraged her as she did many great tricks.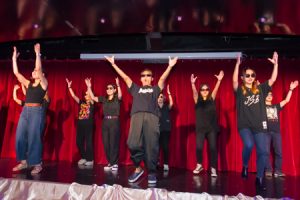 This group performed a dance. Having practised a lot together, they were completely in sync and the crowds loved them!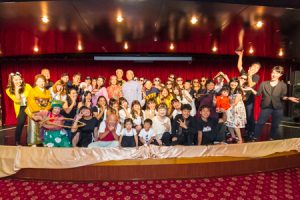 As the event came to an end, all 24 groups of performances joined together. Not one but many stars were born – thanks to all who joined!