[99th Cruise Report]The heart of "Omotenashi" – Japanese hospitality experience
Sept.19th

A special chance to experience Japanese culture and hospitality was held in the Free Space onboard. The event opened with a performance on the sanshin, and everyone singing together!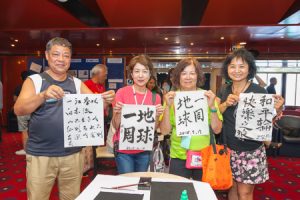 Participants enjoyed trying out wearing yukata, tea ceremony, origami, soran bushi dancing and more at the various booths open throughout the space.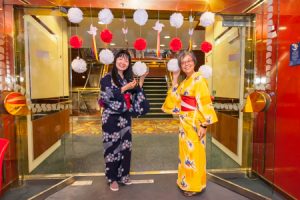 "It was such a precious experience to really try out Japanese culture. So much fun!" said a smiling participant. This was a special day, which can be enjoyed on board Peace Boat with many people from all over the world together.