[99th Cruise Report]Dublin (Ireland)
Oct.17th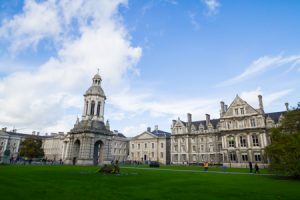 We have arrived in Dublin, Ireland's capital city. The largest city in Ireland, it is known for being an economic, poliical, and cultural center. The name Dublin comes from the Gaelic phrase, "dubh linn" coming from the black pool that would form at the bottom of Poddle stream from River Liffey. The first place we visited after our arrival was Trinity College, which was built by Queen Elizabeth I in 1592, and is the oldest university in Ireland.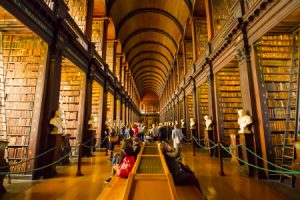 Trinity College is known for having one of the biggest libraries in Ireland! The library houses over 4.2 million books, including important historical maps, music, and even the Book of Kells, an intricately decorated illuminated manuscript that was made in the 9th century. The Long Room located in the Old Library also functions as an exhibit room, and houses over 200,000 books.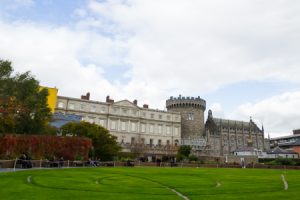 Next, we headed to Dublin Castle, which was built upon what was originally a Viking fortress. Most of what remains of the castle is what was built in the 18th~19th century, but the Record Tower, built in 1226 still stands today.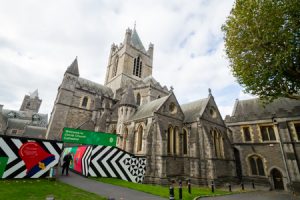 We then headed to Dublin's oldest church, Christ Church Cathedral. In the basement of the cathedral, one can find the biggest underground chapel of the Middle Ages.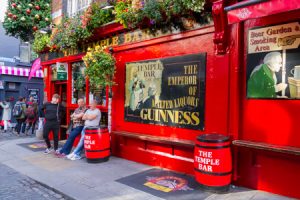 Feeling a little hungry, we next went to the Temple Bar area. The area is known for its many Irish pubs, and is always the most crowded spot in Dublin, filled with locals and tourists alike. The most famous attraction, is of course Temple Bar, the pub which is what the area is named after. We were amazed to find out that the pub has been around since 1840!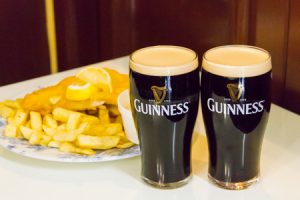 Here, we were able to order a much-awaited Guinness beer and fish and chips. You can find Guinness beer almost everywhere around Ireland, and is well-loved by both tourists and locals.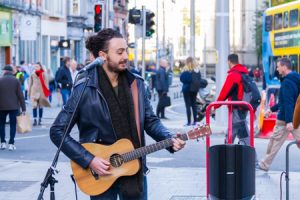 Our final stop was Grafton Street, famous for the cafes and departments that line the street. If you're lucky, you might even be able to catch a street performance on this lively street. All in all, we were able to enjoy a day packed with everything Dublin has to offer.