[99th Cruise Report]Havana, Cuba
Nov.3rd-4th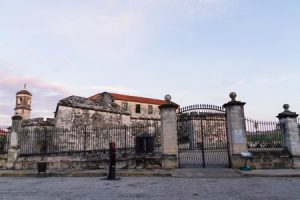 The Ocean Dream has arrived in the capital of Cuba, Havana! Cuba has recently garnered attention for restoring their diplomatic relations with the US, after having been severed for many years. As soon as we arrived, we decided to take a tour around the city. The first place we headed to was Castillo de la Real Fortaleza. The fortress was made of wood when it was completed in 1558, but as it was burned down soon after, it was rebuilt and fortified as a stone fortress.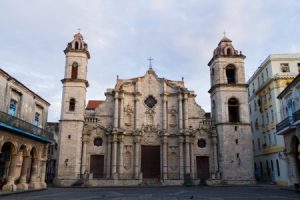 Next, we decided to make a stop at Havana Cathedral (Catedral de San Cristobal). Christian believers from all around Cuba flocked to this cathedral after it was built in 1555. The cathedral we see standing today was re-built in 1704, and is famous for its Baroque architecture.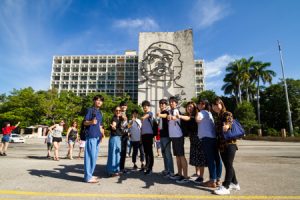 The next place we headed to was the Revolution Square (Plaza de la Revolución). Revolution Square in downtown Havana is known for its iconic image of Che Guevara, but is also significant as a place where many political rallies take place. Every year on May 1st the Presidency of the General Assembly gives a speech and hundreds of thousands of people gather in the square.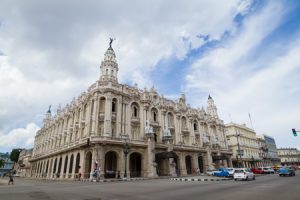 After the square, we made a stop at the Gran Teatro de la Habana. Home to the Cuban National Ballet, the building consists of two main halls: the Garcia Lorca Auditorium and El Centro Gallego. At the theater, you can watch performances by national opera and ballet companies, and is also known for hosting international ballet festivals.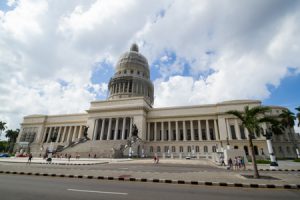 Next to the theater is El Capitolio, the former capitol building. The building was modeled after the United States Capitol, and was in use until the Cuban Revolution in 1959. Currently it functions as a tourist destination and many people visit every year.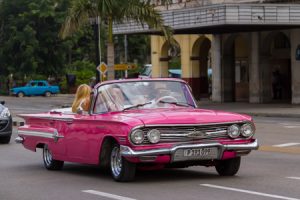 While walking around the streets of Cuba, you can't help but notice all of the vintage cars driving by. We had to take a photo!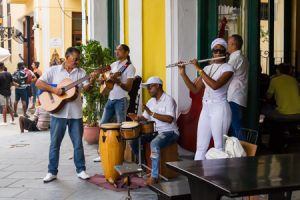 The streets of Havana are bustling with activity. The chatter of locals and the sound of music surround us, and the sight of people moving their bodies to song make our hearts dance.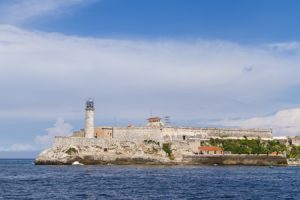 At the very end of our trip, we decided to pay a visit to the Morro Castle, which was built in 1640. The castle walls are over 20 meters high, and were key in protecting Havana from three pirate attacks during the early 17th century. Currently, the inside of the castle functions as a museum. After our trip to Morro Castle, our day in Havana came to an end. It was a full day of learning about Cuban history as well as a chance to meet some wonderful Cuban people.