[99th Cruise Report]Montego Bay, Jamaica
Nov.6th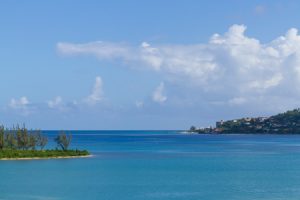 The Ocean Dream has arrived in Jamaica's second largest city, Montego Bay! Montego Bay is known for its beautiful blue ocean, rivers, and waterfalls. We were blessed with beautiful weather, and excited for a full day ahead of us, we quickly departed to explore the city!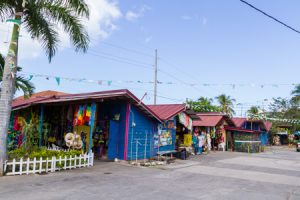 The first place we beelined to was a craft market. The market was full of colorful clothes, trinkets and souvenirs from Jamaica. There were so many options; T-shirts, keychains, bags, and hats in so many different designs and colors, we had a hard time choosing what to buy!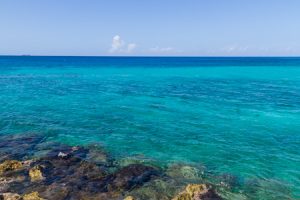 After a quick shopping spree, we walked down a path along the coastline. The cobalt blue ocean stretches for miles on end. The gorgeous view never gets old.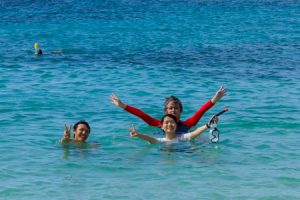 This is Doctor's Cave Beach, one of Montego Bay's popular tourist beaches. Everyone smiles happily for the camera as they enjoy the weather. Everyone enjoys their time swimming and lounging on the white sandy beach.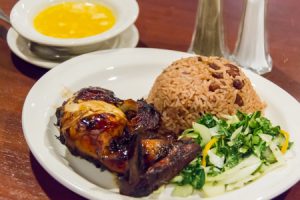 For lunch, we had to try jerk chicken, a classic Jamaican dish. The dish was delicious, cooked with the perfect combination of spices and herbs. Walking around town, we saw many different food stands that sold jerk chicken. Each stand has its own unique flavor, and there are many variations jerk chicken. Apparently, apart from using the basic spices necessary to season the dish, there are no other defined rules on how to flavor jerk chicken.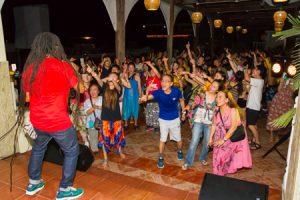 The fun doesn't end here! From the late afternoon we decided to join an Optional Tour to go to an outdoor reggae concert. The event was a huge hit, and everyone was enjoying listening to reggae in Jamaica. Everyone relaxed at the concert in their own way; some swayed to the reggae beats, and others listened to the music while enjoying the beautiful ocean views.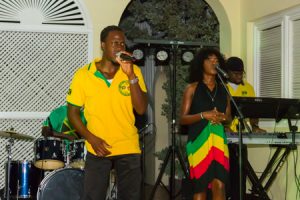 "We had an amazing time!" "I had a fantastic time listening to live reggae!" voiced many of the participants after the Optional Tour. Our day in Jamaica coming to an end, it was a day well-spent experiencing vibrant local life and listening to live music.