[99th Cruise Report]Cristobal, Panama ~Visiting the Indigenous Emberá Tribe~
Nov.8th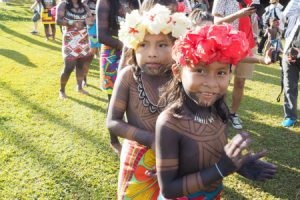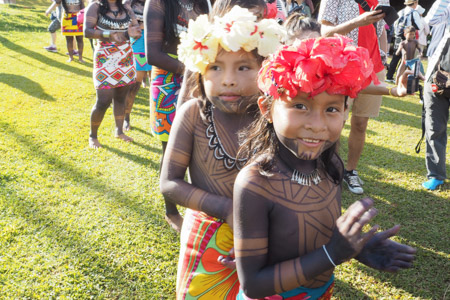 We have arrived in Cristobal, a port right at the entrance of the Panama Canal which connects the Pacific Ocean and Caribbean Sea. Today, we are going on an Optional Tour to visit the Emberá, the indigenous people of the region. After disembarking the Ocean Dream, we head straight to where the Emberá community lives on a small boat.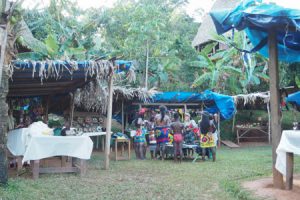 When we arrived, the Emberá community welcomed us with an instrumental performance! A huge applause erupted from the participants after the warm welcome. All of the Emberá people who welcomed us were wearing clothing with traditional Emberá embroidery. The designs are inspired by Panama's wealth of nature.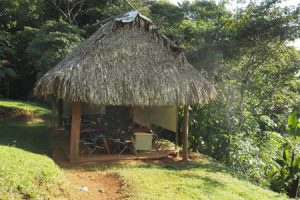 After the welcome, we had the opportunity to walk around the community. The community has a residential area and an elementary school, and all of the structures have pointed roofs. The establishments are built with no walls in order to adapt to Panama's warm climate.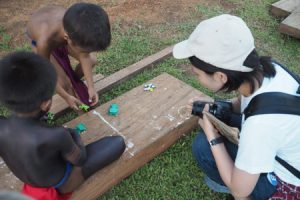 Lastly, we had some time to talk to some of the people in the Emberá community. Participants spent time doing origami, blowing bubbles, and playing tag with the Emberá children, and also had the opportunity to learn traditional Emberá dances. The day ended too quickly, but we were able to spend an unforgettable day embracing Panama's beautiful nature and people.