[99th Cruise Report]"The Final" – everyone's performance
Dec.11th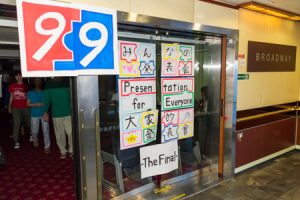 A special performance event titled "The Final" was held, where participants shared all they have learned during self-organised events throughout the 3-month voyage. Many people joined to see the fruits of this practice.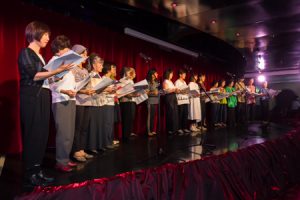 In the Broadway Lounge, many people performed songs, dances and plays. This day was reached after spending a lot of time with friends sharing their hobbies and interests. The lounge was filled with applause, celebrating people's hard work in their performances.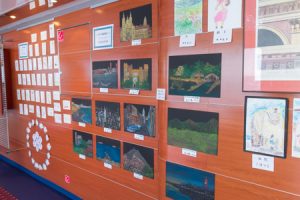 As well as the performances, many exhibitions were held, including photography and artworks made by participants during the voyage. Through seeing these detailed portrayals of ports and scenes from around the world, everyone reflected back upon their voyage. Self-organised events are a great opportunity where participants can find like-minded friends to share their skills and interests, and many people will continue these connections and hobbies even after the voyage ends.