[99th Cruise Report]Farewell Party & Dinner
Dec.14th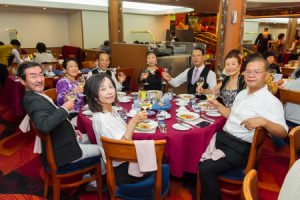 The Captain hosted a Farewell Party and Dinner this evening, prior to the end of the voyage. Everyone dressed up in their finest clothing and gathered at the Regency Restaurant, enjoying lively conversation with all the friends made during the voyage. It seems like such a long time since the welcome dinner right at the start of the voyage! The restaurant is full of people chatting and smiling with their new friends.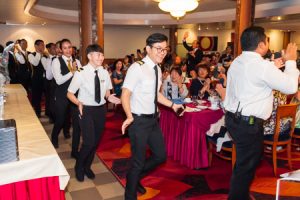 After dinner, the crew members of the Ocean Dream performed a surprise dance! This performance by the crew members, who look after everyone on board each day, was really heartwarming.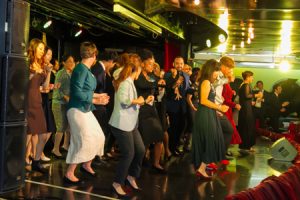 Then the party moves to the Broadway Lounge, where participants enjoy drinks and live music and dancing! Our voyage, which has been supported by so many different people, is coming near its end. Let's enjoy the last moments as much as we can!