[99th Cruise Report]The 99th Global Voyage for Peace returns!
Dec.18th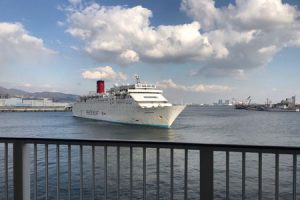 The Ocean Dream has returned to the ports of Yokohama and Kobe, Japan, three and a half months after it set out on its journey. The 108 day voyage – both long and short at the same time! – has now come to an end.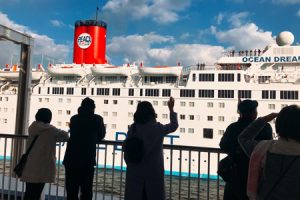 Participants disembark the ship, carrying their many bags and souvenirs. We can see many people feeling reluctant to say goodbye to the new friends they made onboard.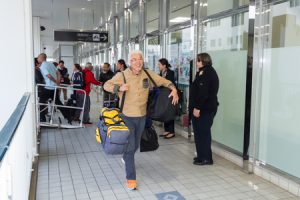 Yet at the terminal, there are many people waiting to greet their friends and family, with calls of "welcome home!" The 99th Global Voyage for Peace, visiting 24 ports around the world, has now reached the end of its journey.