[100th Cruise Report]On Board Sports Day
Jan.12th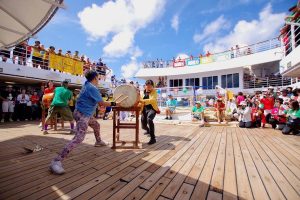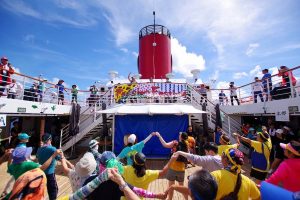 Today is the day we have all been waiting for, Sports Day! The sky is blue, the sun is shining, and the ocean is crystal clear, it is the perfect weather to play some sports. The theme of sports day is "Passion Festival". We will overcome borders, language, and culture and unite as one. You can feel the beat of the Kokura Gion Daiko drums right down to your core. Here we go!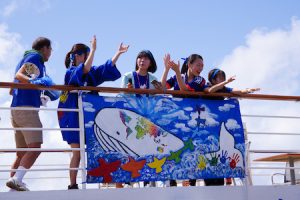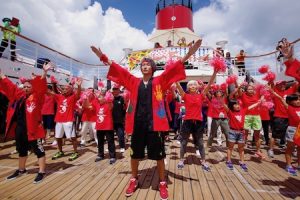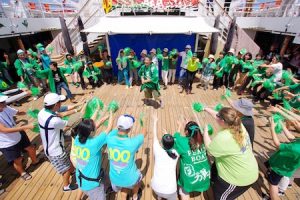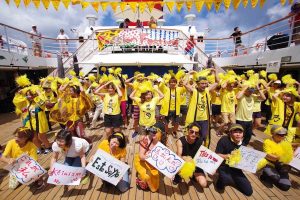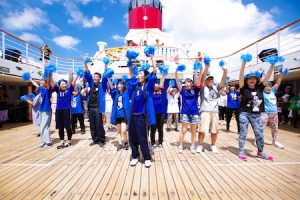 Four flags, blue, red, green, and yellow, each representing a different team, flutter in the wind. Each flag has a team message and they are all designed with unique and beautiful artwork.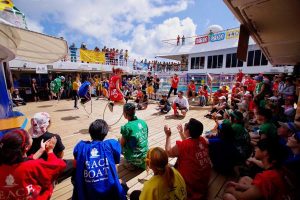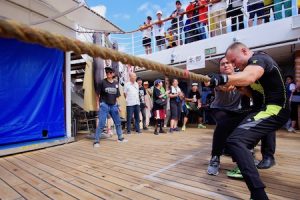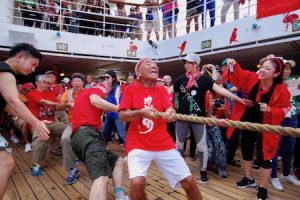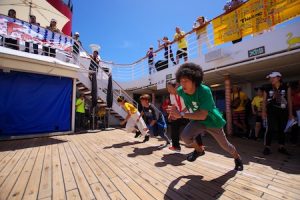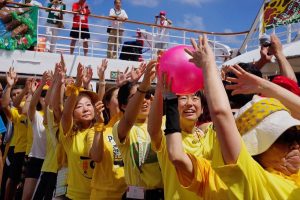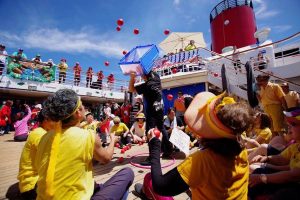 Under the blaring hot sun, everyone cheers each other on as they wipe sweat from their brows. Regardless of age or gender, everyone is giving it all that they have to liven up the atmosphere.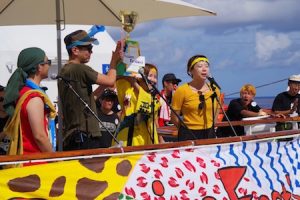 The winner of Sports Day is the yellow team! "The rivals of yesterday are the friends of today. I am so glad that I was able to meet so many great people through Sports Day" said a participant. The combined applause of all of the teams enveloped the ship.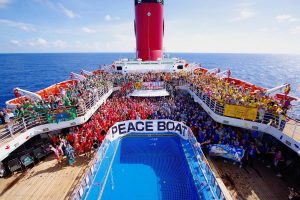 Many people said different things such as "It was such a wonderful day", "I felt young again", and "I felt really united with all of my friends". The shouts, cheers, and laughter combined to resound across the water and off into the horizon. It was a fantastic Sports Day.