[100th Cruise Report] Call in Walvis Bay (Namibia)
Jan.30th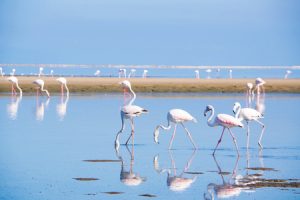 Piercing rays of sun and dry desert breeze welcome us as the Ocean Dream docks in our last port of call on the African continent, Walvis Bay, Namibia. In the wetland area near to the port, many flamingos had gathered to rest their wings. It feels like today will be another journey full of excitement and surprises.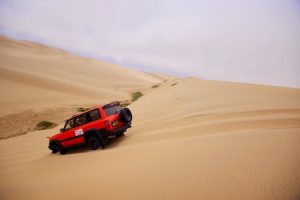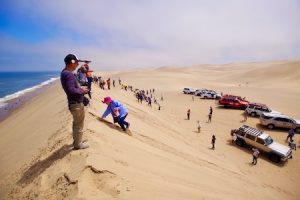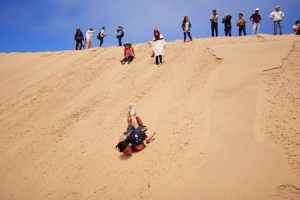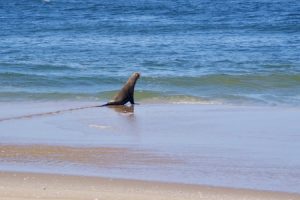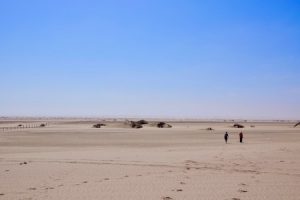 We have docked in Sandwich Harbour, which is protected area under the Ramsar Convention. The clear blue ocean, sandy beaches that slowly shift into sand dunes, and striking mountain ridge make for a truly picturesque scene. Everyone was a bit hesitant to climb the steep dunes at first but eagerly made the climb hoping to catch a glimpse of the beautiful view. Once reaching the top, everyone's fatigue is soon forgotten because of the grandiose view.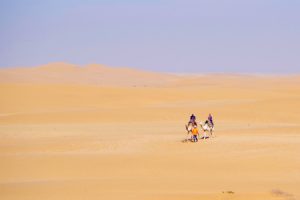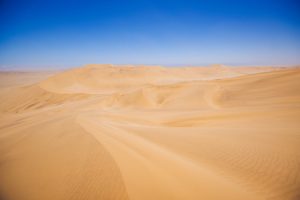 This is the tallest sand dune in Nambia, it is called Dune 7. The sand dunes backdropped against the sky creates a picturesque contrast. When gazing at the towering sand dunes, one is overcome by curiosity what the view from the top must look like. The steeply rising dunes and sand that shifts under your feet makes it quite difficult to climb. After reaching the peak, short of breath and walking stick in hand, the view exceeds all expectations. The ridge of the seemingly hand carved dunes sprawls out with the ocean visible in the distance. When visiting Namibia, these magnificent sand dunes are a place you must visit.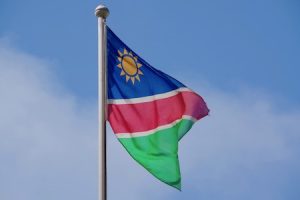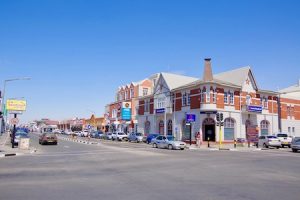 Namibia declared independence in 1990. The blue, red, and green of the national flag are the traditional colors of the Ovambo people, who make up the largest group in Namibia. We reflect on the experiences of today's adventure as we gaze at the fluttering flag. We experienced countless breathtaking vistas as we traversed through the sand dunes. It was a journey which provided us with new experiences at every turn. The Ocean Dream now ends it journey in Africa and heads to the other side of the Atlantic ocean to Rio de Janeiro in Latin America. The 100th voyage has almost made its way halfway around the globe. Every day is a treasured and wonderful part of the journey.