[100th Cruise Report] SOE Midway Voyage Presentation
Feb.8th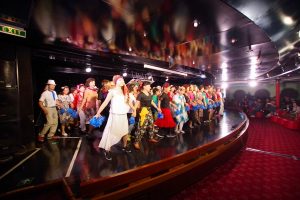 On board Peace Boat, it is not only the guest educators that create events, the participants also put on Self Organized Events (SOE). Various events are held each day taking advantage of everyone's special skills such as ukulele classes, singing voice cafe, origami classes and rakugo. We have almost made it halfway around the globe for this cruise. Today we will be holding the Mid Voyage SOE Presentation!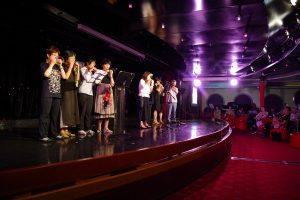 The venue is crowded full of people who came to support their friends! Many people were hesitant to perform in front of such a large audience but after being welcomed on stage by a large round of applause the performers felt more at home on the stage. The show was comprised of perfectly choreographed dance routines, the beautiful sound of the Ocarina, comedy routines, and a magic routine.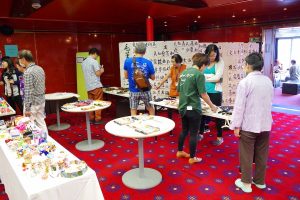 In the 8th floor free space area, works created SOE projects are also exhibited. In addition to origami, calligraphy, and handicrafts, there are many beautiful pieces to see.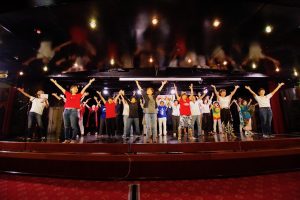 New hobbies found onboard, new friends made from shared interests, and memories with friends made from performing together are all the things waiting for you on board. It was a fantastic event to mark our halfway point around the world.