[100th Cruise Report]Papeete(Tahiti)
Mar.13th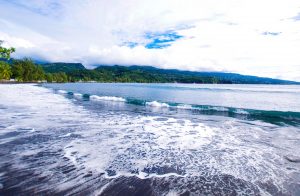 The Ocean Dream has arrived in Tahiti, a summer paradise floating in the South Pacific ocean. In the 18th century, Europeans pursued the romantic notion of adventure and exploration which led them to the islands of Tahiti. In addition, Tahiti is widely known as the place that the French Impressionist and great master painter, Paul Gauguin, spent his last years. What could have possibly been so charming about the islands to make him abandon his family and comfortable life in France? We will now embark on our journey into this southern paradise which has continued to attract adventurers since the age of exploration.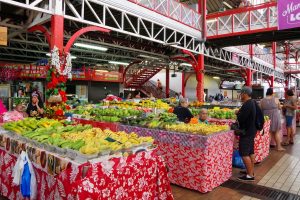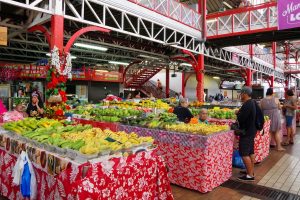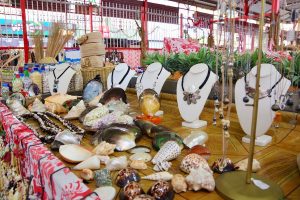 The ship arrived in the capital, Papeete, which is a port city where the administrative, educational and commercial hubs are concentrated and the modern cityscape exudes an exotic atmosphere. There are many modern cafes, restaurants, shopping malls and many cars driving down the streets. The sight of all of these things challenges our image of this southern island. First off, we headed to the "marché" (supermarket), which is known as "Tahiti's Kitchen" and is essential to people's everyday lives.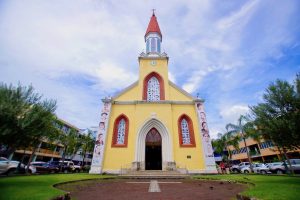 If you walk for 10 minutes from the harbor into downtown Papeete, you will find a lovely cathedral that peeks out above the other buildings. The pastel red spire is quite eye catching coupled with the yellow walls and the background of the clear blue island sky. It's so beautiful it seems to have come out of a storybook.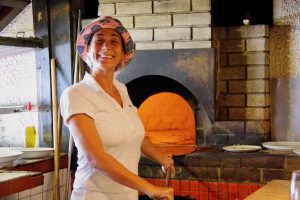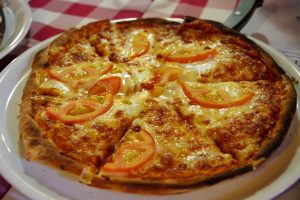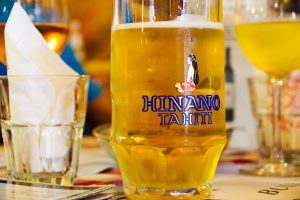 The fragrant smell of cheese stops us in our tracks, we stumbled upon a very stylish restaurant with a brick pizza oven and we ate freshly baked kiln-fired pizza. The combination of fluffy bread dough and melted cheese all in one bite is irresistible! The risotto and pasta using fresh seafood from Tahiti is also excellent. These are dishes that can only be tasted here, where rich Tahitian ingredients and European recipes meet.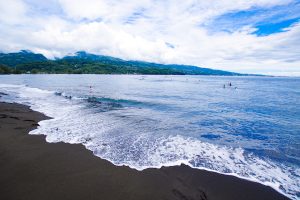 After the meal, we headed to a beach near Mahina,which was recommended to us by guest educator, Mr. Coco Tirao. It is a rare black sand beach in Tahiti and is crowded with many beachgoers. It is also known as a surfing spot, and has slowly rolling waves which brush gently against the beach. When you sit down on the beach and feel the breeze of the southern wind, the slow atmosphere of the island gently wraps itself around your heart and fills it with happiness.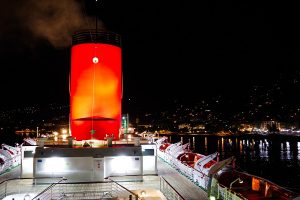 The Ocean Dream will continue on its voyage heading to Bora Bora, which is about 260 km northwest of Tahiti Island.