[101st Cruise Report]Call to Singapore
April. 30th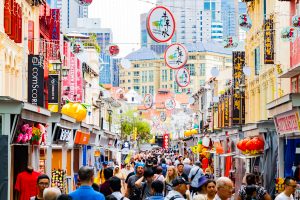 The Ocean Dream called in Singapore, our second port of call. Located on the tip of the Malay Peninsula, just below the equator, Singapore has a monsoon climate with an average temperature of around 26 to 27 degrees. It is said that there are many times that it is over 30 degrees during the day. Today, it was sunny and humid from the morning, and it was a particularly humid heat that is unique to Southeast Asia. We quickly departed into the city heading towards Chinatown. We used the public transport and MRT (Metro) which is essential for moving around in Singapore. Being a multi-ethnic nation, in Singapore one can see many different cultures depending on the location in the city.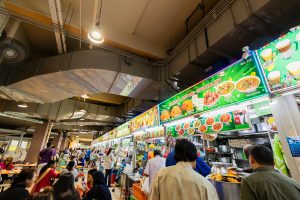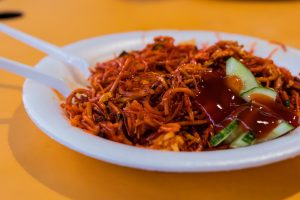 After Chinatown, we came to Little India. When you exit from Little India Station, there are women wearing saris and men in traditional white Indian clothes passing by, the atmosphere compared to Chinatown is completely different. Just as we wanted to enjoy walking around the city, the sky began getting darker. As we heard the sound of thunder rumble, a squall began! This is something that is also common in Southeast Asian countries. We then went to take a break in town and have lunch there.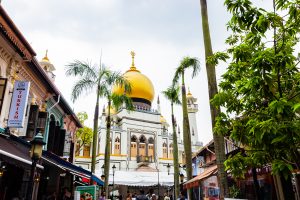 Next we moved on to Arab Street. Here you can experience the atmosphere of Arab culture. Singapore's largest and oldest Muslim mosque, the Sultan Mosque, looks exceptionally large and beautiful in this narrow street scene.
These nice glass bottles are for storing perfume. You can also mix your own perfumes that you can buy on Arab Street as souvenirs.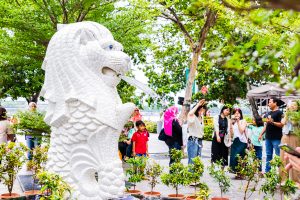 The last stop was at Merlion Park. Unfortunately, the Merlion, which is usually visible, can not be seen because it is being cleaned, but a miniature Merlion in the park is there to welcome you. Everyone was taking many pictures.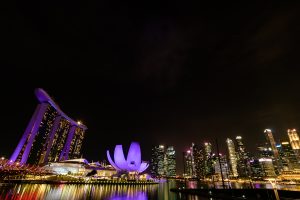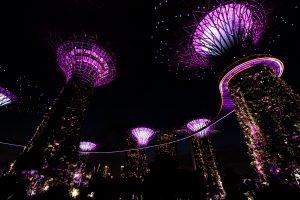 While looking at the night view of the Marina area, we looked back on our trip to Singapore where we could enjoy the diverse atmosphere. There is a wide variety of races and cultures all in one city. Singapore's clever way of cultural integration gives the city of Singapore a vibrant and unique culture. Today we saw a mix of culture and had experiences that can not be enjoyed in the island nation of Japan. There were many ships illuminating the wonderful night view as we head to the next port of call, Penang Island in Malaysia.