[101st Cruise Report]Call to Penang Island (Malaysia)
May. 2nd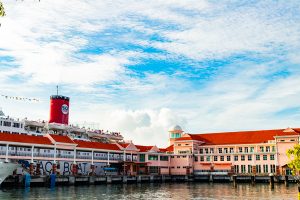 The Ocean Dream called at Penang Island, Malaysia. Penang Island is located in the Straits of Malacca, west of the Malay Peninsula, and has a population of about 700,000. The city of George Town, where the ship docked, is dotted with colonial-style buildings, and was registered as a UNESCO World Heritage Site in 2008 as one of the "Historic Cities of the Straits of Malacca ". The average annual temperature is 24° to 32 ° C, with little change, making it a pleasant climate to wear T-shirts and shorts throughout the year. Today while we were in port, it was very nice weather. Even being outside for a short time, we could feel the heat of the sun on our skin as sweat trickled down our backs.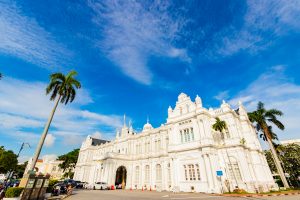 Firstly, we visited a Victorian building, located about a five minute walk from the ship. This building, with its white facade stand outs strikingly against the clear blue sky. It is still used today as City Hall. While we were there, there were many people coming and going to work as well as many people just visiting the building.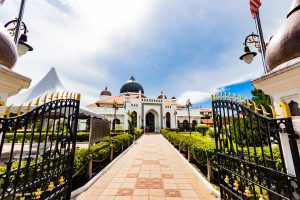 Walk a short distance and you will see the Kapitan Keling Mosque, one of the largest mosques in Malaysia. It is a traditional Mughal-style building with a beautiful minaret (a tower attached to a mosque) on the dome.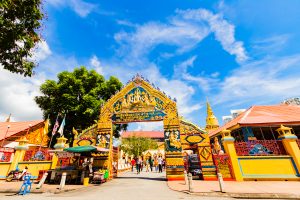 A unique combination of Thai and Chinese architecture, Wat Chayamangkalaram, has a huge 33 meter long gold plated "Reclining Buddha", its gorgeous appearance is breathtaking. Originally developed as a relay point for East-West trade, Penang Island and the city has a unique atmosphere that combines Western, Chinese, Islamic, and Hindu cultures. It allows you to see various cultural styles throughout the city.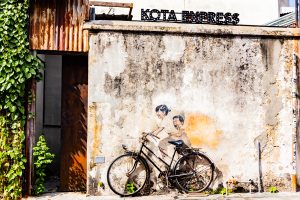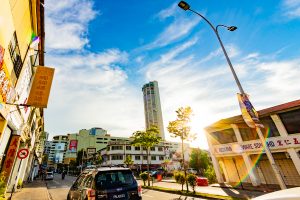 You'll also find some great street art around George Town. Especially the art that integrates objects in the city with the actual art pieces. They are so well integrated that many people do not realize that it is art, because it matches the atmosphere of George Town so well.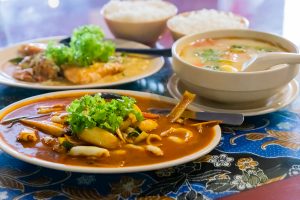 The local food can also give you a sense of the different cultures. Today, we ate hot and spicy Baba Nyonya cuisine, which is a mixture of delicious Chinese and Malay cuisine. It's very spicy but delicious!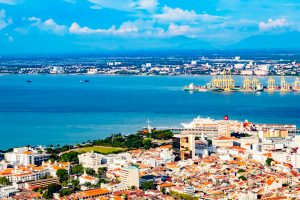 From the aft of the Ocean Dream, we could also see the Malay Peninsula! Our trip to Penang Island with its clear blue sky combined with the ocean and the city of George Town made for a beautiful adventure. Aside from the scenery and buildings, we could feel the rich history of this prosperous trading city from various aspects. Upon leaving Penang Island, the Ocean Dream will head towards its next port of call to Port Said, Egypt.