[101st Cruise Report]Talent Show: A Star Is Born!
May.4th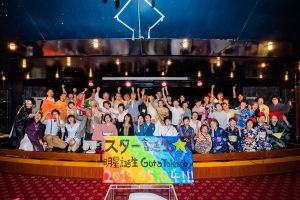 Tonight was the onboard talent show, where passengers had the opportunity to showcase their special talents in the event "A Star Is Born"! With 15 entries ranging from poetry to shamisen, harmonica to taiko, as well as entire bands playing. All of the entries were welcomed onto the stage with the hearty cheers of their friends who came out to see them perform.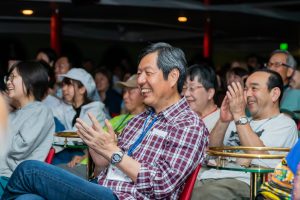 The venue was filled with a warm atmosphere as both cheers and applause filled the air, and the performers themselves seemed to sparkle as they could show off their talents before an audience. The audience as well were then treated to see what hidden talents their fellow travelers possess, and lays the foundation for a fun voyage ahead.