[101st Cruise Report]Lautoka (Fiji)
July.13th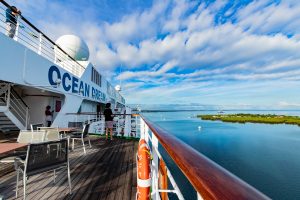 Today the Ocean Dream made it's way into the port of Lautoka in the Republic of Fiji. Known as a sugar-exporting port, Lautoka is the second-largest city in Fiji, and today we headed out to meet more than 100 Fijian youth, as well as go tree-planting in the mangroves as part of an environmental study program.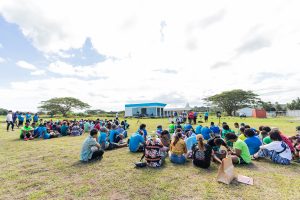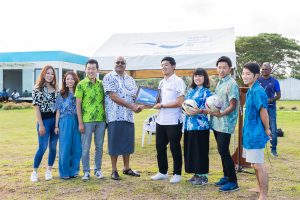 It's been nearly a decade since our last visit to Lautoka, and today we were warmly welcomed to Fiji by the Permanent Secretary of the Ministry for Youth & Sports. Fiji is a developing country, however it is still a beautiful and peaceful place, and over the years Peace Boat has long supported Fiji through the UPA program, donating soccer balls and uniforms.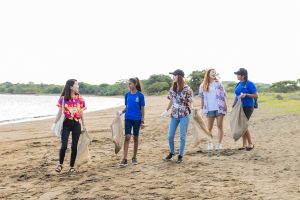 Another part of our exchange with Fijian youth today was participating together in a beach clean-up.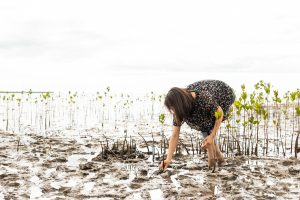 From there we made our way to the mangroves where we could begin our tree planting. Participants waded out into the shallows to plant seedlings, and soon the entire beach was covered in new plants.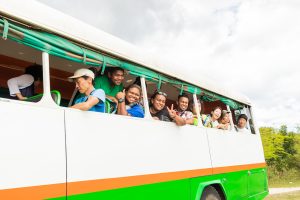 Afterwards we returned to the buses to head to another venue.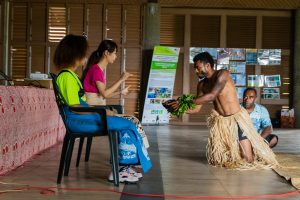 Here our hosts put on a traditional welcome ceremony, giving us the chance to be exposed to traditional Fijian culture.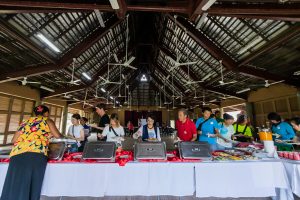 Lunch consisted of taro and Lolo (food cooked in coconut milk), and other Fijian delicacies.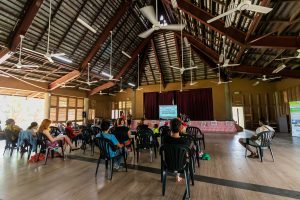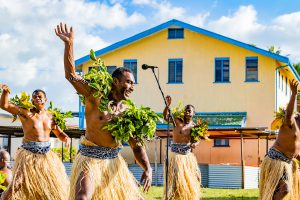 But any exchange is only an exchange if both sides share!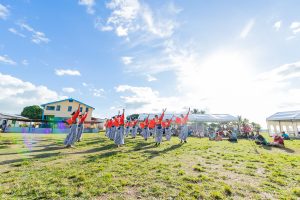 From the Japanese side, there was a Yosakoi dance performance.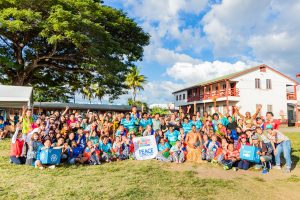 During the course of the day, we learned about not just Fiji, but about the islands of the Pacific Ocean as well. Whilst sightseeing has its charms, unique programs like today give you the opportunity to learn and experience things not possible any other way. After these unforgettable experience in Fiji, it's back to the ship and onwards to Australia!