[103rd Cruise Report]An Onboard New Years!
Jan.1st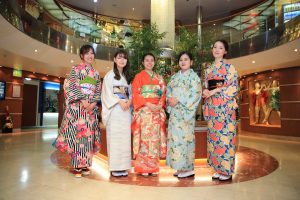 Happy New Year. 2020 has finally begun ! We unfortunately could not see the sunrise due to the rain, but we had a nice time celebrating the first day of 2020. Staff members of Peace Boat all wore stunning attire.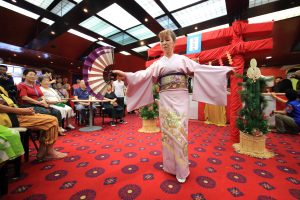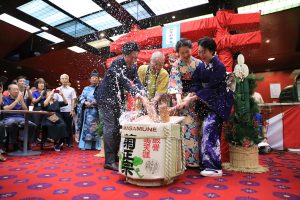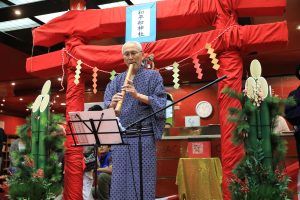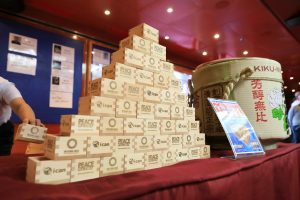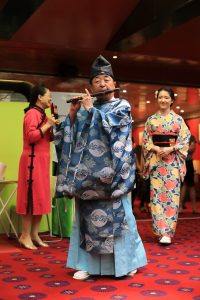 Onboard, there was a traditional breaking of a sake cask, a traditional Japanese dance and a Shakuhachi performance by participants.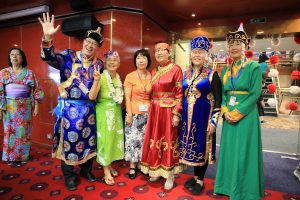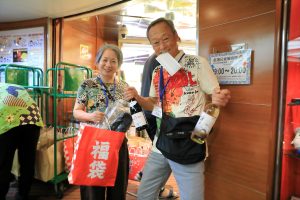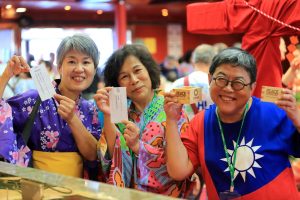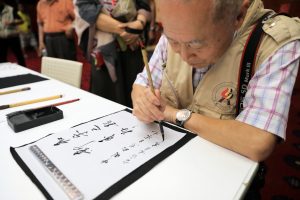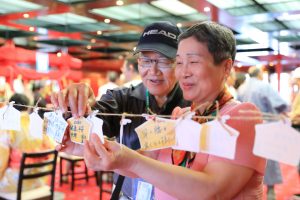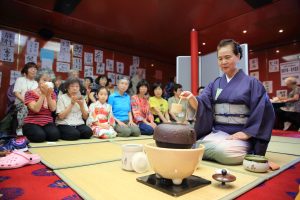 Since the participants were from a variety of areas, Peace Boat celebrated New Year in its own way. People were wearing traditional Japanese, Korean, Mongolian, and Chinese clothes to represent their cultures. They had fun taking a lot of photos.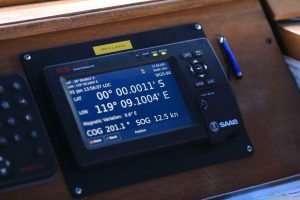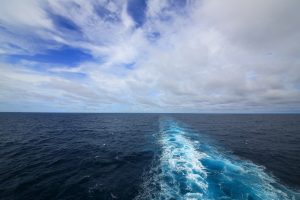 We actually had another important event on the same day. We entered the southern hemisphere, thus the GPS in the bridge changed to "N" from "S", and a whistle was blown exactly when we crossed the equator on New Years.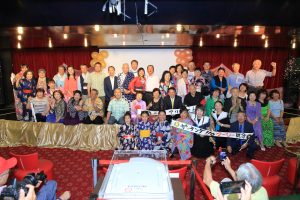 Later, we had a multilingual karaoke night where participants sang in various languages. We also took a group photo after having a blast!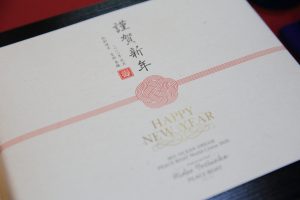 We finished the day with a Japanese traditional New Year's dish at the onboard restaurant. We had a wonderful dinner which we hope will bring us good luck. 2019 ended on a journey and 2020 began with a journey as well. Again, Happy New Year to everyone!