[103rd Cruise Report]Port Vila (Vanuatu)
Feb.2nd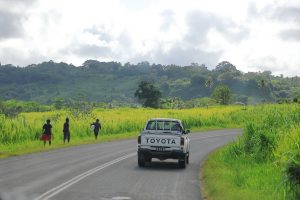 Ocean Dream arrived for the first time at Peace Boat's next port of call, Port Vila, the capital of Vanuatu.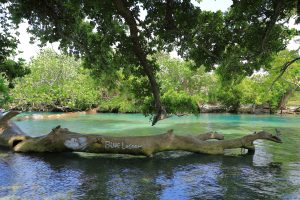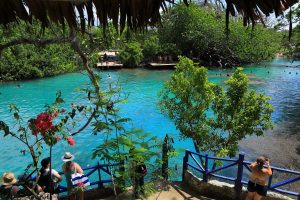 We first headed to a place called Blue Lagoon, a unique lake where both freshwater and saltwater mix together.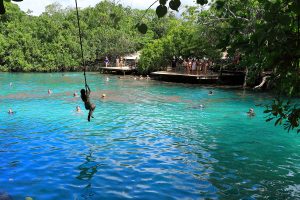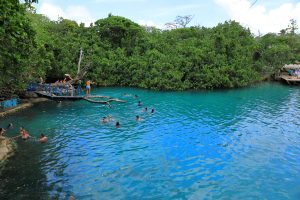 True to its name, the lake is a beautiful shade of blue, and everyone was delighted at the chance to swim in such enchanting waters.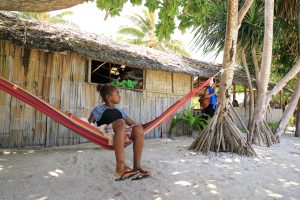 After a long swim for a long time, we stopped for lunch, before kicking back in a hammock.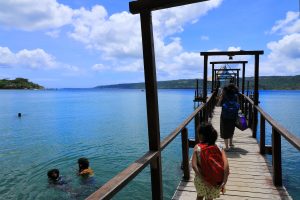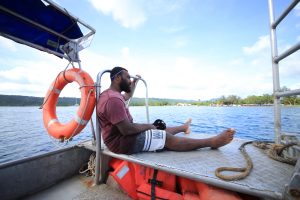 Following our relaxing break, we headed to a certain island. Stepping out onto the pier and sailing to an island by a tiny little boat, our hearts were filled with a sense of adventure.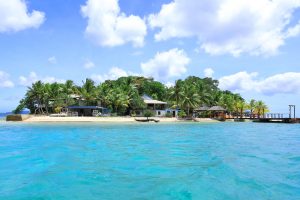 Our destination began to reveal itself as a lovely little island.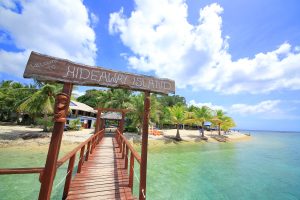 We then arrived at Hideaway Island and immediately made our way ashore.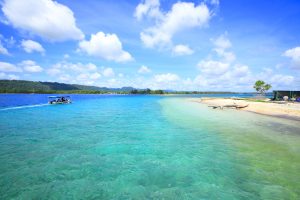 The awe-inspiring sight of the clear, clear blue ocean stretched our before us.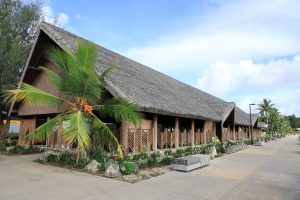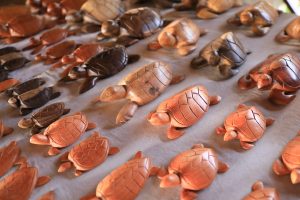 After the island we went into town, heading to the handicraft market as we hunted for souvenirs. There we found wooden carvings…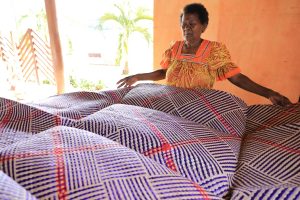 as well as beautiful weavings made by the local women.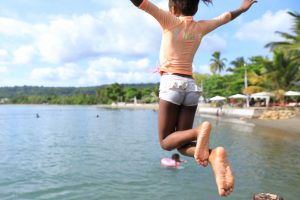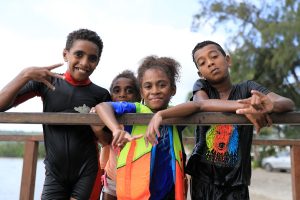 Walking out into the town, we were greeted by the cheerful voices of children playing on the coastline calling out to us to take their photo.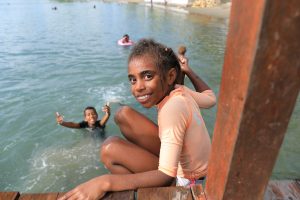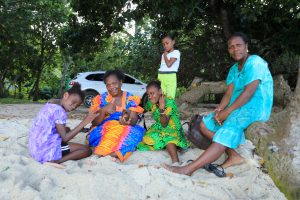 There's something truly comforting in such cute, friendly faces.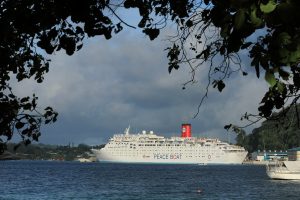 With its natural environment and the boundless warmth of the locals, our time in Port Vila was truly memorable.