[103rd Cruise Report]Onboard Summer Festival
Feb.3rd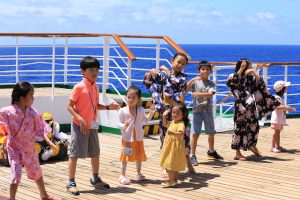 We had Onboard Summer Festival today! The opening ceremony was thrown on the deck, and started off with the Children's Dance! The kids did their best, warming the hearts of everyone in the audience.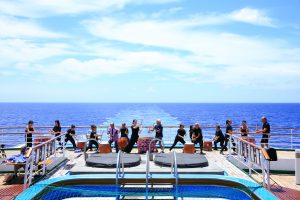 With that, it was time for the Onboard Summer Festival to begin! The taiko drum performance echoed throughout the ship, and the performers seemed to enjoy performing surrounded by the vast ocean.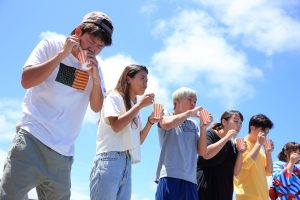 Next up was the Shaved Ice Eating Contest. Contestants volunteered and battled, and the audience laughed and cheered as the contestants stuffed their cold-looking faces with ice.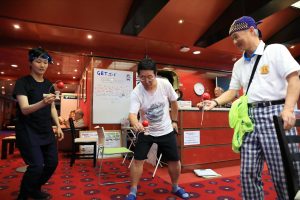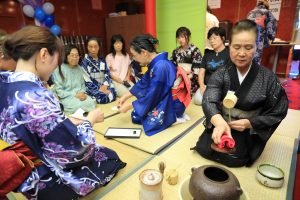 Inside the ship, events were held at several different venues. Some participants tried Kendama as a part of the Japanese cultural experience, and some participated in a traditional tea ceremony.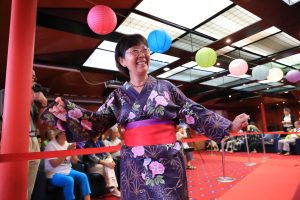 Here's the fashion show!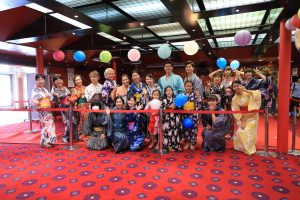 With such beautiful Yukatas, say cheese!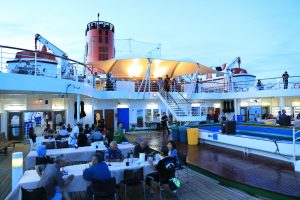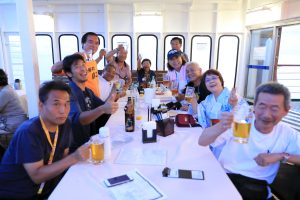 At sunset, the Namihei beer garden opens up on the deck.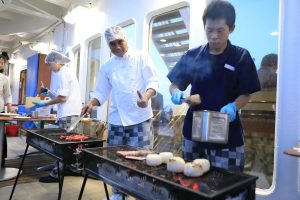 You simply can't miss having a beer as you listen to the live bands playing whilst having a BBQ. Cheers!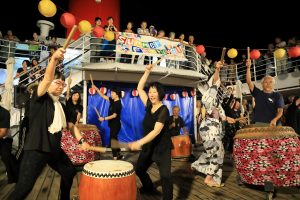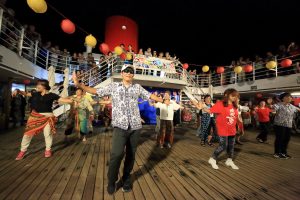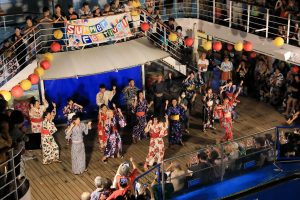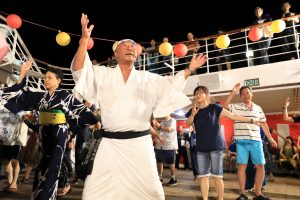 The main event takes place in the evening, with performances by the taiko drum team and Taiwan dance team, before the big finale, the Bon dance!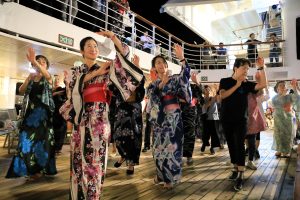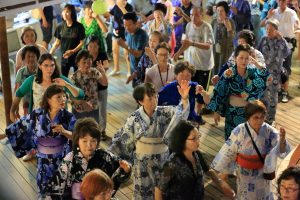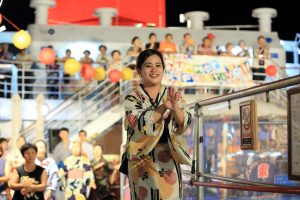 Starting off with Tokyo-Ondo, then Hokkai Bon, and then onto Tanko-Bushi. It's all right if you don't know the dance! The experienced dancers led the way for the rest of us to follow.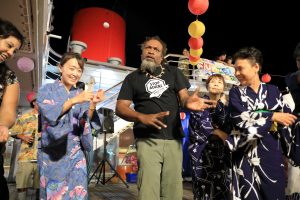 Our guest educator Natty joined us too!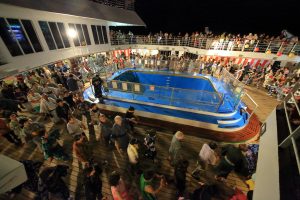 But the event was very very successful! Many people participated, and the event on the open deck was a huge success.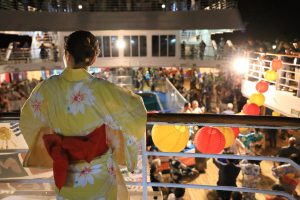 One of the best parts of a southern voyage is that a Summer Festival can be held in February!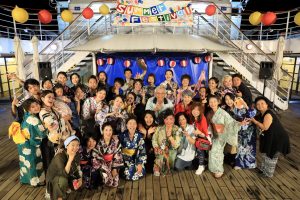 Everyone seemed to have enjoyed the summer festival to the fullest, leaving us all with lasting memories.