[103rd Cruise Report]Guadalcanal (Solomon Islands)
Feb.5th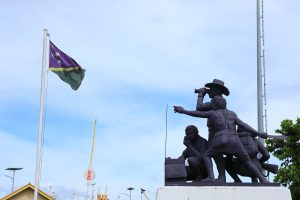 The ship arrived in Honiara, the capital of the Solomon Islands and also the state capital of Guadalcanal Island.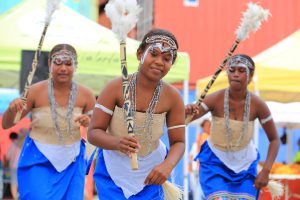 Locals welcomed us with dance and music.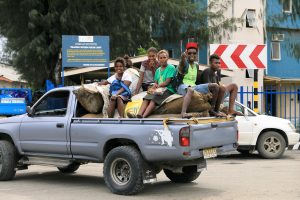 First, we headed to the central market. We saw a share taxi on the way, but I decided this must be for experienced travelers, so I decided to walk.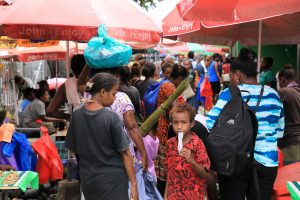 We walked for about 10 minutes and then reached the central market where I saw so many people! The market is a super bustling place.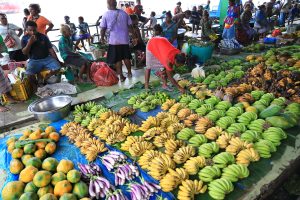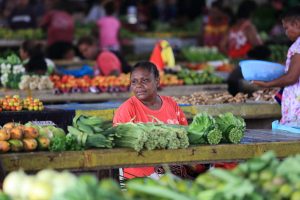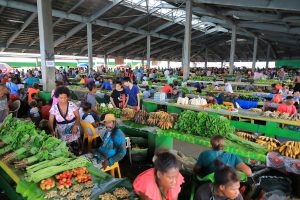 From fresh fruits to locally grown vegetables, I bet this market has everything.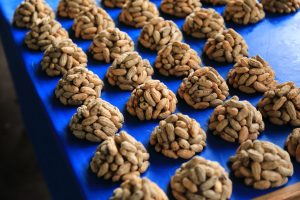 Are peanuts really popular here? They were being sold everywhere.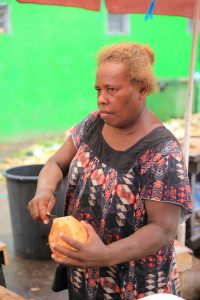 I had some fresh coconut juice. It was delicious and I could taste the tropical flavor.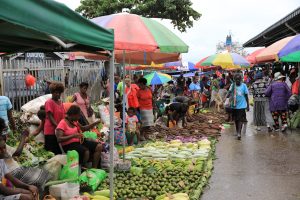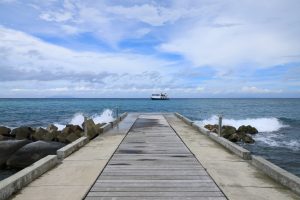 After enjoying the central market, we had lunch at a hotel on the coastline. What a view!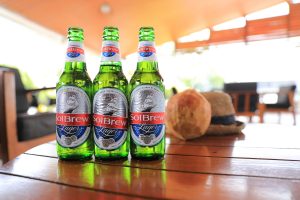 I had a local Honiara beer and…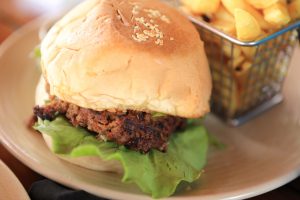 a hamburger! I am so full right now.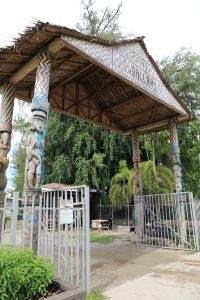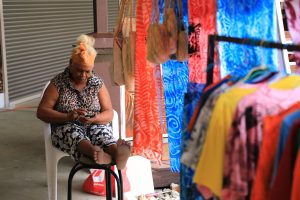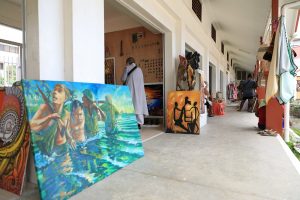 After lunch, we headed to an art gallery. Inside the gallery, I saw many local artists, whose pieces included uniquely drawn pictures…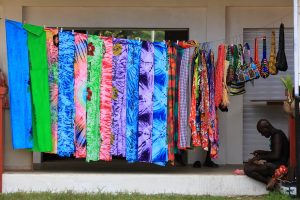 vividly dyed fabrics…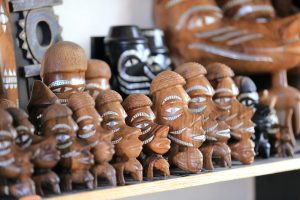 and wooden carvings called Nuzu Nuzu which were available for sale.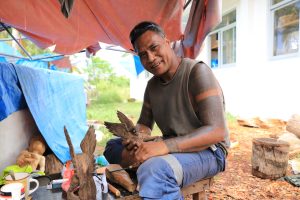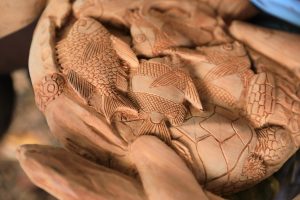 You can watch the actual process of wood carving outside. It's amazing to watch the precision and skill of professional artisans.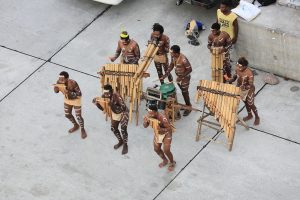 We really loved walking around the city, and as we departed the locals of Honiara once again put on a musical performance for us.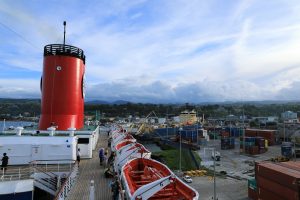 It was time we headed to our last port of call.