[103rd Cruise Report]Farewell Party
Feb.12th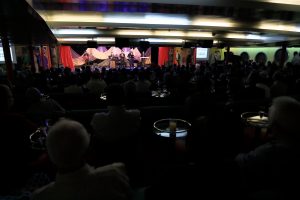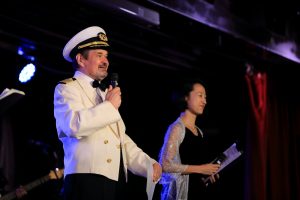 To finish up the voyage, Captain hosted a farewell ceremony. Captain delightedly greeted saying that he was blessed with the most memorable and finest passengers on this voyage out of his long cruise life.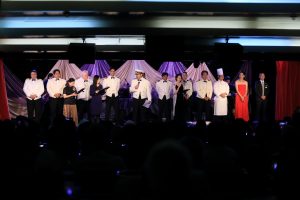 The chief officers stood on the stage reminded us that the officers and crew members supported our life onboard.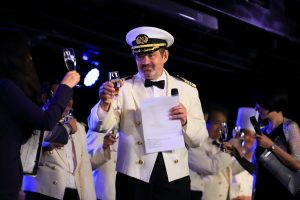 With gratitude for each other, "cheers!"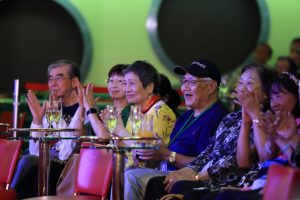 Smiles on their faces tell how much they enjoyed days onboard.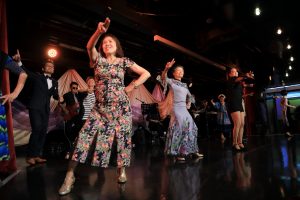 House band "Joy&Upstart" played dance musics to warm up the venue even more.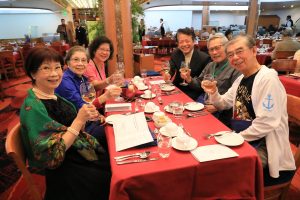 In the restaurant, a special farewell dinner was served.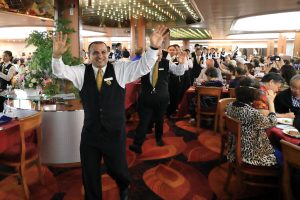 All crew members lined up by surprise to give a big farewell chorus!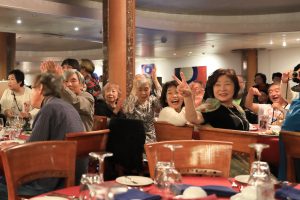 Many passengers befriended with several crew members in the past two months and now the ship feels like a big family.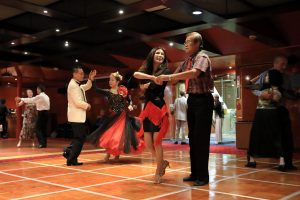 The farewell night passed with many "thank you" and "see you again."