Amongst the sandy dunes where the ancient pyramids await
Apr.10th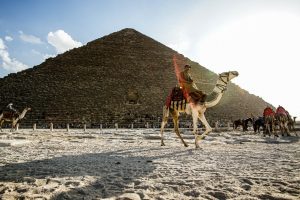 Making our way up the Suez, one of the Great 3 Canals, the ship glided through the desert between the African continent to one side, and the Sinai Peninsula to the other. A canal through the desert has long been a dream cultivated by the pharaohs of old, and due to it's highly strategic location has from time to time been the center of earth-shaking conflict. Before our arrival in Egypt, guest educators joined us onboard to tell us the stories of the land now surrounding us, sparking a newfound thirst for knowledge and appreciation of the environment greeting us with the light Arabian breeze.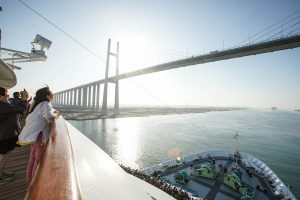 One of the highlights of the global voyage is the half day spent cruising up the Suez Canal.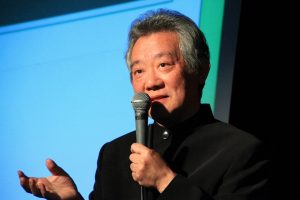 International political scientist Mr Takahashi Kazuo gave lectures onboard about the current state of affairs in the Middle East.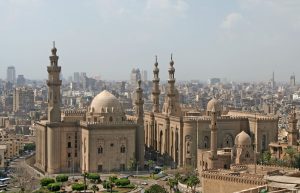 And just as everyone's interest in Egypt reached its peak, the ship arrived in the northeastern harbour of Port Said. Climbing into buses bound for the capital Cairo, we passed through the mosques and minarets of the Egyptian countryside, passing new sights written in unfamiliar Arabic script. At last nearing the Giza district on the outskirts of Cairo, the looming sight of the pyramids slowly came into view. We were amazed to see them up close, but we couldn't yet take in the full size of their grandeur.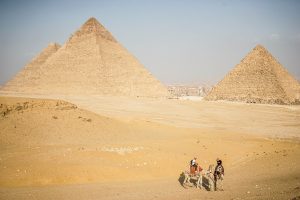 Cairo, called in the 14th century the "City of 1000 minarets". The three Great Pyramids of Giza. Why, how, in what way could these great mysteries of the world have come to be? Our wonderment continued as we stood before the pyramids and could truly take in the full scope of their awe-inspiring size.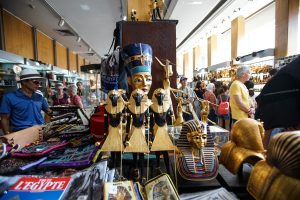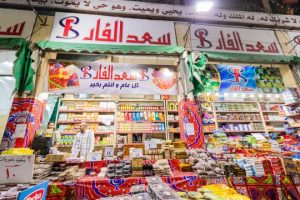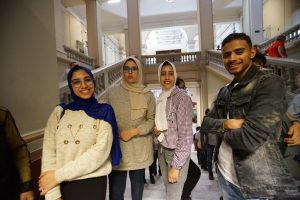 Egypt balances the contrasts between the bustling vibrance of the bazaars to the quiet reflection of its prayer spaces. In the bazaars, merchants eagerly sell their wares to passers-by in the narrow passageways, with passengers taking on the new communication challenge of negotiating a bargain. Across the course of its long history, Egypt has developed its own unique gastronomy, with delicious bean-based dishes and other foods peppered with exotic spices. Having taken in the full sensory experience of Arabian culture, with our hair swept back in the wind, the ship set off to its next port of call.