The City at the End of the World – Awakening the Spirit of Adventure, Part 2
May.25th
Beagle Channel Cruise to the End of the World
The Beagle Channel runs through the south of Fuego Island, where Ushuaia is located. It is a strait about 240 km long, and is named after the Beagle, the ship on which Magellan sailed around the world. A Beagle Channel Cruise will take you around several small islands, where you will encounter the animals that live there and the scenes of end of the world. Once on deck, you'll feel a chill in the sea breeze, but the ship itself is warm and comfortable, and you can enjoy the smooth journey. On a 2 1/2 hour cruise you can encounter a kind of cormorant which looks much like a penguin, and sea lions, while on a 6 hour cruise you can also observe the nesting site of Magellanic and Gentoo penguins from up close.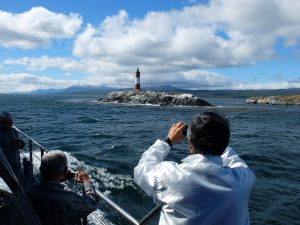 This is Les Eclaireurs Lighthouse, the world's southernmost lighthouse. It is well known for featuring in the film "Happy Together."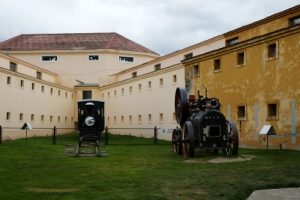 The former prison and ship museum, located in the city, offers a glimpse into Ushuaia's history.
Seafood caught at the end of the world
Local flavors are always a higlight of any trip. As you walk around the city, you'll see seafood restaurants advertising the local specialty, crab. Since you have visited the end of the world, we rrecommend you to order a whole crab, boiled in salt water. First, taste it as it as it is, without adding any flavouring. Next, try it with lemon… While Japan is known for its crabs, trying the delicious crabs at the end of the world is a very special experience.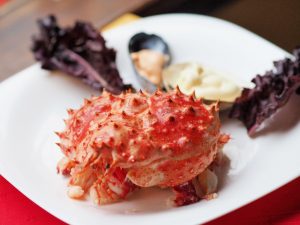 Ushuaia is the home of a crab called Centella, a member of the red king crab family. It can be enjoyed not only boiled whole, but also in gratin and risotto.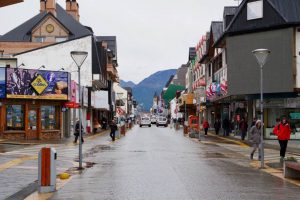 The main street is lined with restaurants and souvenir shops. As the southernmost city in the world, it is crowded with travelers.