Enjoying gourmet food and wine in the south of France – in a sparkling Mediterranean port city – Part 2
May.28th
Incredible Seafood! Enjoy the local delicacies of this port town
Marseille's most well-known fish dish, bouillabaisse, is world-famous. You can see it in other countries as well, but the bouillabaisse in its home country is on another level. The soup is made from fish stock and is filled with scorpionfish, cod, mussels, shrimp and large vegetables. When dipped in bread with grated garlic and cheese, it's a real treat! Another must-have souvenir from the country of beauty, France, is Marseilles soap – 100% plant-derived. Made with natural ingredients, the soap is gentle on the skin and can be used to wash your face, hair and even brush your teeth. Soaps scented with lavender from Provence are especially popular, as the scent will bring back memories of your trip, something wonderful to take home.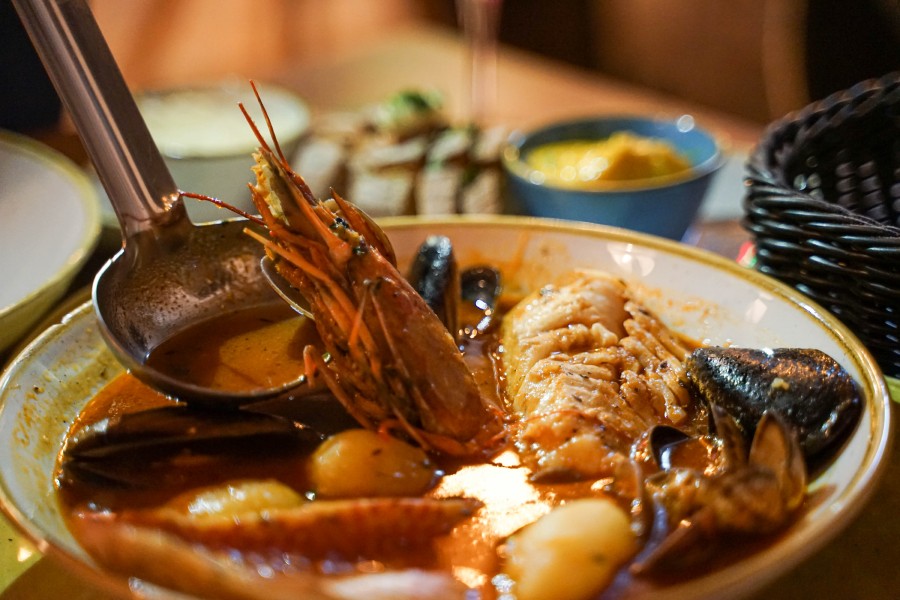 Bouillabaisse is said to have originally been "fisherman's rice," made by stewing leftover small fish that were caught every morning. Full of the flavour and richness of the seafoodit's a taste like no other.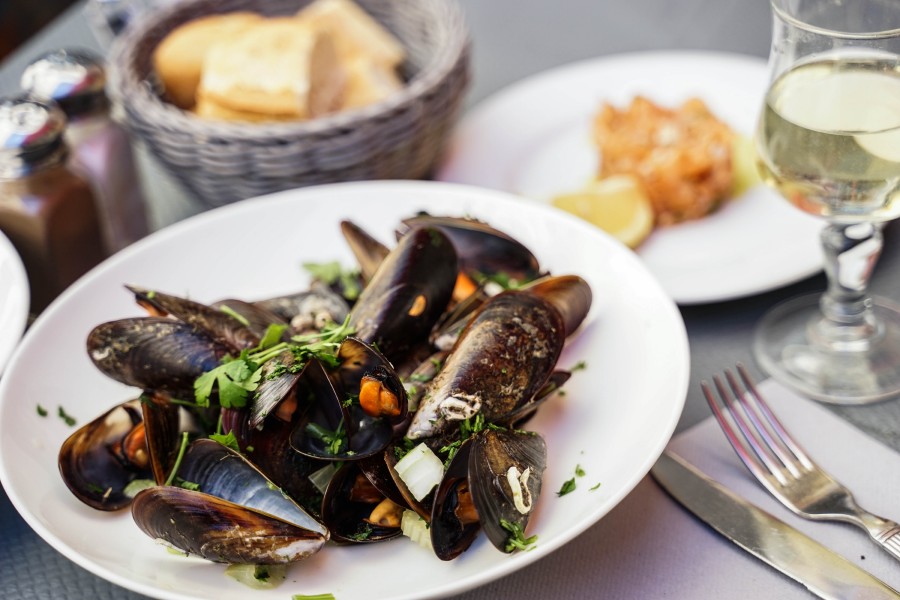 Simple seafood dishes that bring out the flavors of the ingredients are complemented by the famous wines.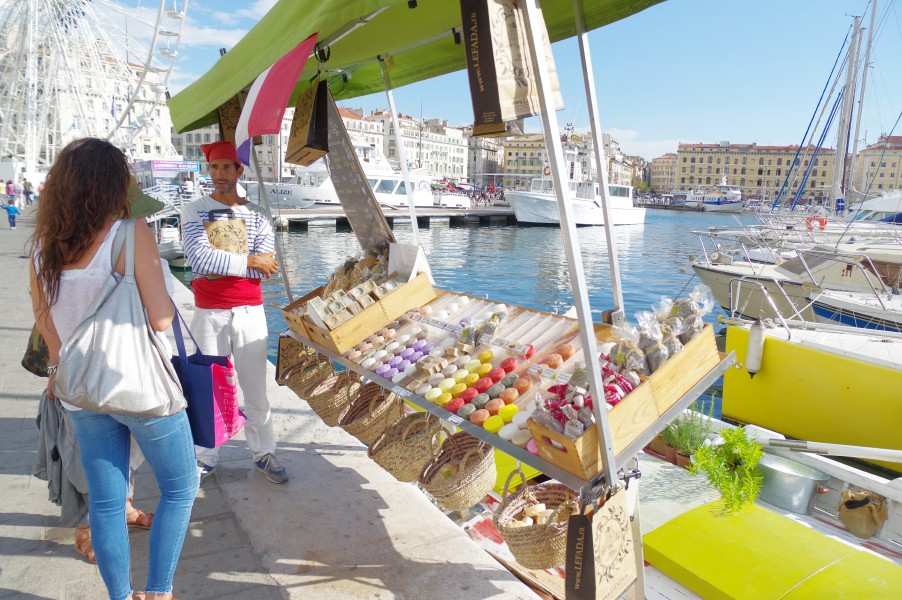 The eye-catching soap is made with high quality olive oil from Provence.
Marseilles, the "window to the Mediterranean" open to all
The city of Marseilles has grown with the development of its port since ancient times. There's no shortage of delicious food, but it has very few of the famous landmarks of other cities in France. This may be because this town has always been a place to live. Amidst the hegemonic conflicts of history, such as domination and invasion, many people have put down roots and continued to live and do business here. The church of Notre Dame de la Garde Basilica watches over the city from a hilltop. The symbols of the church, its bell tower and golden statue of the Virgin Mary, protect the town's people and also accept visitors. The daily life and the delicious food rooted in the land that has been neatly passed down from generation to generation – even that is enough to to make you like this town, where the Mediterranean port city life continues.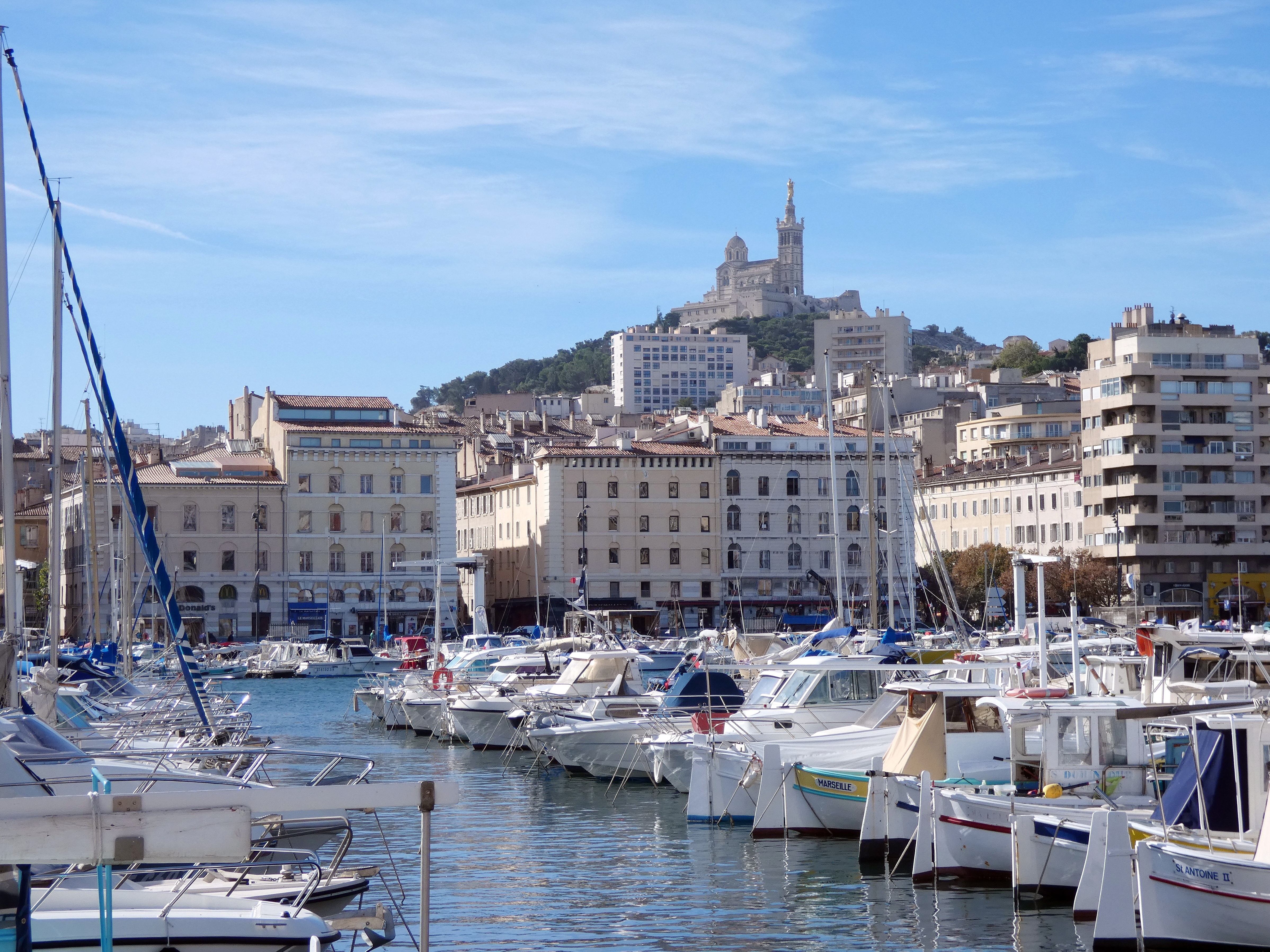 Perched atop a hill 154 meters above sea level, the symbol of Marseilles can be seen from every corner of the city and even from the sea.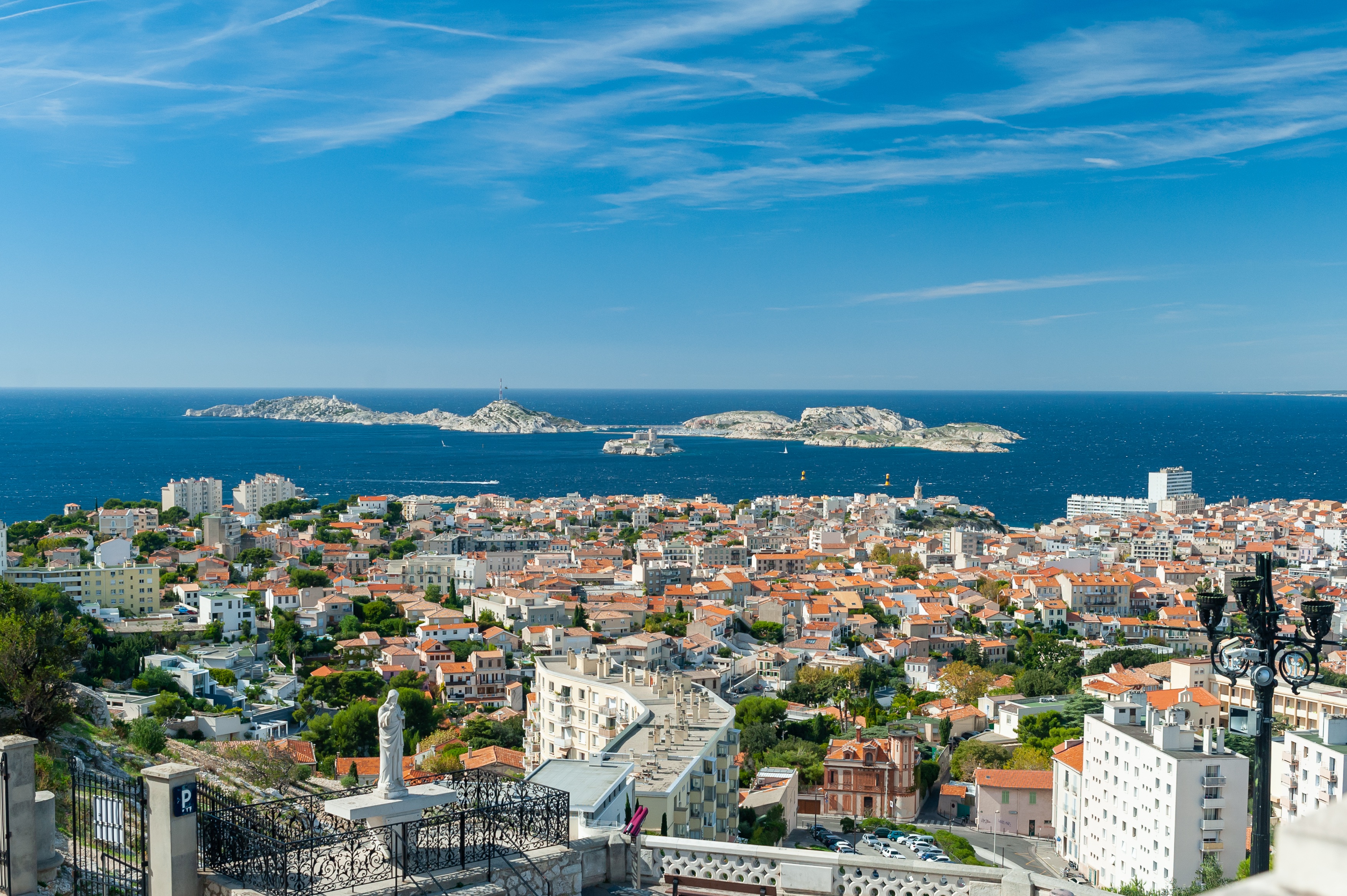 The terrace overlooks the city of Marseilles and the shining Mediterranean Sea. The island of Iff, the setting for Alexandre Dumas's novel The Count of Monte Cristo, can be seen in the distance.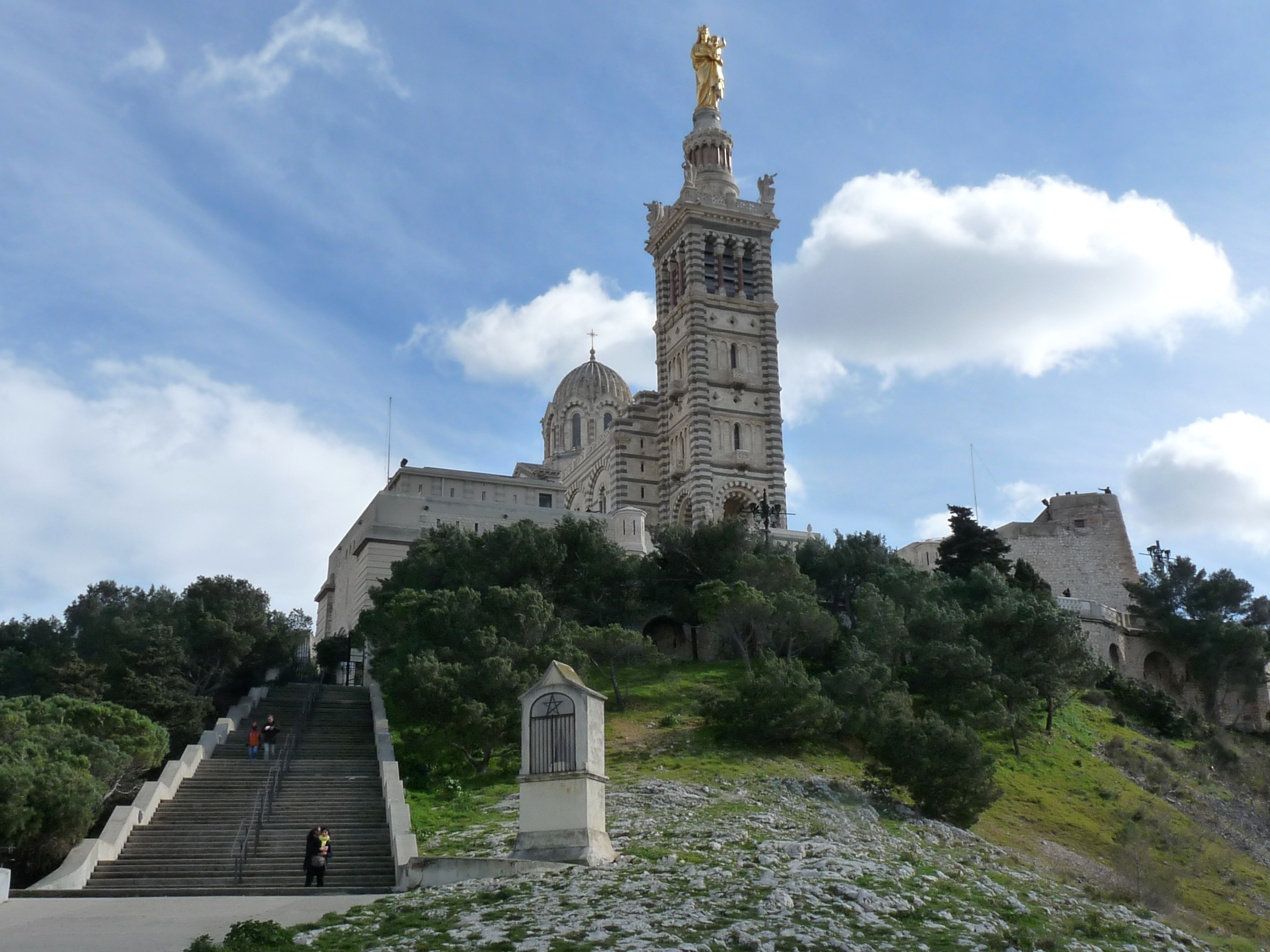 The statue of Mary above the bell tower is affectionately called "Bonne Mère" (gentle mother) by the people of Marseilles.