Walking through Italy's history and charms (Southern Italy, Part 2)
2020/9/11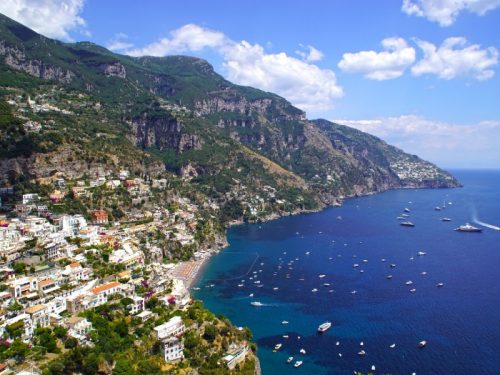 Fascinated by the Beautiful Blue
About 50km from the city of Napoli is the Amalfi Drive, a resort area that is also known as the most beautiful coastal road in the world. With more than 300 curves, this road is full of sheer cliffs, colorfoul houses, connecting bridges, and magnificent views. The Amalfi Drive is also known as the place where the Greek mythological hero Heracles buried the corpse of his beloved. The city was built on a slope, with many small stairs and sprawling alleys. By looking back, we can see under our eyes the roofs of the houses, the greenery of the mountains, and the panoramic view of these azure seas. This beautiful coastline will surely take your breath away.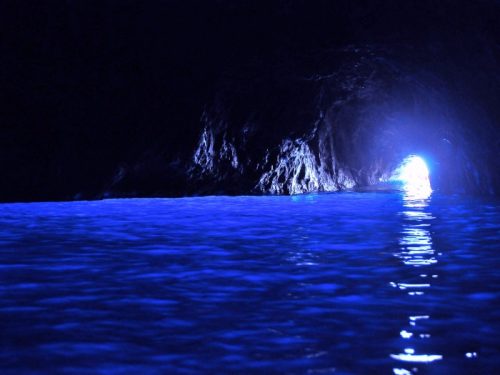 Beyond the Sorrento Peninsula is the island of Capri. It takes about an hour to get there by ferry from the port of Naples, with our main destination being the Blue Grotto. This cave on the cliffs of the island is special because as the sunlight that enters the cave, it reflects off the lime-rich seabed and the color of the water lights in a beautiful blue. After boarding a boat, we head to the insides of the cave. Then, a beautiful blue world that locals call "Capri Blue" appears in front of us. You can see this scene only during sunny days. The entrance to the cave is so narrow that you can't enter when the tide is high. Because of all these difficulties, being able to see the Capri Blue leaves a great impression.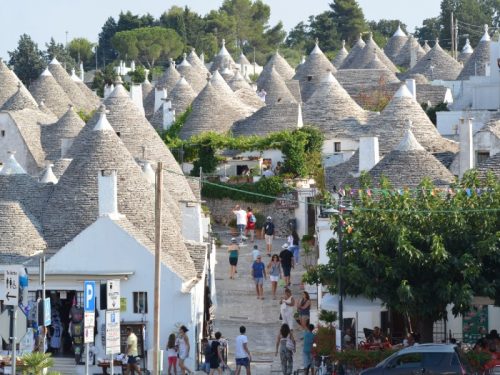 Visit a fairy tale world
From Bari, a port city facing the Adriatic Sea in southeastern Italy, we visited a small village called Alberobello. The highlight of this village is the houses with a distinctive conical roof called "Trulli", making the townscape looks like it was taken out from a fairy tale. In this peculiar architecture style, each room has a pointed roof, and several rooms come together to form a house. One room is called "Trullo", and the collection of them is called "Trulli". Alberobello currently has more than 1,000 trulli. Don't miss this unique scenery, with such fairy houses lined up along a maze of intricate roads.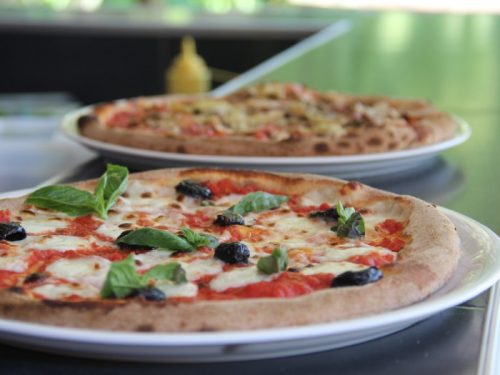 Enjoy Southern Italy's gourmet food
Southern Italy is a treasure trove of gourmet food, and enjoying this is an indispensable part of your trip. In particular, Naples is a world-famous gastronomic city, and Pizza Margherita is said to have originated here. Even with the simple ingredients of tomato sauce, mozzarella cheese, basil and oregano, all on crispy dough, the taste is brought out to the maximum, making it very delicious. Enjoy authentic Italian cuisine such as Acqua Pazza and Vongole Bianco, which use plenty of fresh fish and shellfish landed in the harbor. After your meal, enjoy a fragrant coffee and have a blissful time. The familiar dishes, combined with the original atmosphere, became a special memory.