Wildlife Paradise: the Safari experience. (Part 2)
2020/11/6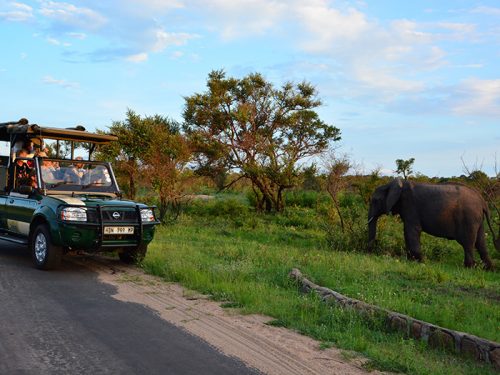 Witness wild animals one after another
In the bright sunlight, the car slowly travels through the grasslands and woods of Africa. You will be thrilled by the nature, which is completely different from the scenery of the city that spreads around the harbor. When I was talking to the people on board, "What kind of animals can we see today?", The guide suddenly said, "Everyone, be quiet." When I turned my eyes to the point pointed by the guide, I saw an elephant slowly walking between the shrubs. Not in a cage, not in a zoo, but just in front of us. No words are enough to describe the power of wild animals. This is a scenery that I have been dreaming of since many years ago.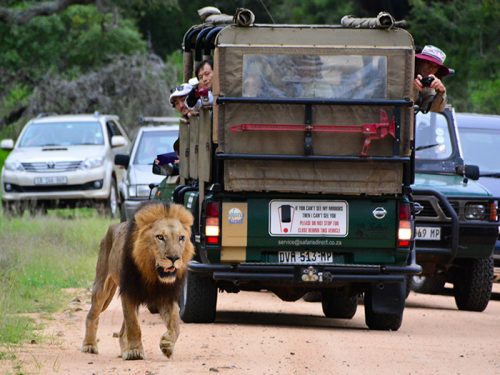 The car goes on again into the safari, with us still excited by our meeting with the elephant. Thank to our guide skills, we see animals such as impalas, zebras, and desert warthogs one after another. I try not to make a loud voice so as not to surprise the animals, but the voice of wonder leaks out of my mouth. However, when I see the lion, the king of beasts, I have no choice but to hold my breath. Of course, the utmost attention is paid to safety, but I am not a little scared of the unique aura of carnivorous animals. However, the encounter is so moving that I can easily forget such fear.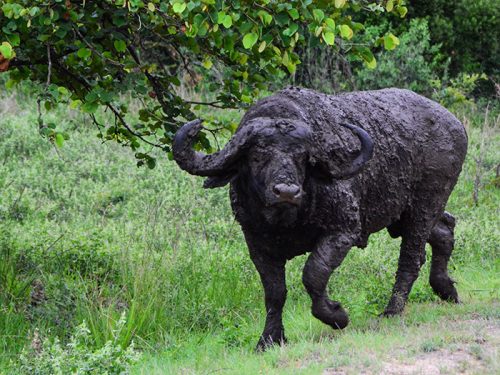 Looking for the Big Five
Among the animals that live in Africa, the Big Five have a strong presence. The term refers to the five species of elephant, buffalo, lion, leopard, and rhino, and have come to be called like this because they were once popular between hunters as formidable and dangerous prey. As the Big Five are depicted on South African banknotes, they are still very popular as animals that symbolize safari. If you are lucky enough, you may meet them all, as the Big Five can be found in many of the reserves near Port Elizabeth.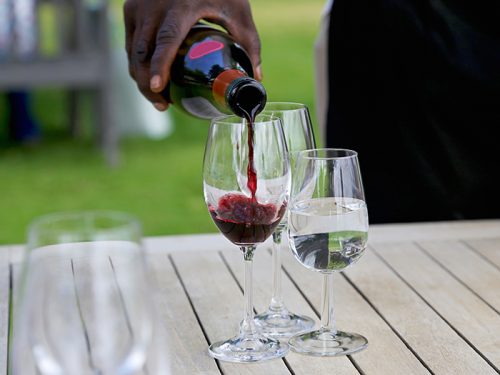 South African Drops to Enjoy in a Treasure Chest of Wildlife
In the safari experience, lunch is part of the pleasure. International cuisine is served at the reserve's built-in restaurant. In addition to the colorful dishes, wine is a must-try. South Africa is also a major producer due to its climate suitable for winemaking. South African wine, which is unfamiliar in Japan, continues to amaze wine connoisseurs around the world. Not only for its reasonable price, but also due to the fact that it is the world's most environmentally friendly wine making and has the highest ratio of fair trade the world, and its background is also a big attraction. It will be a day full of delicious meals to enjoy in the animal kingdom.