To a Resort where Time Flows Slowly
Ocho Rios
Palm trees sway in the wind, accompanied by the sound of the waves. At this sunny, beautiful white-sand beach, enjoy a Caribbean resort full of nature and a tropical atmosphere.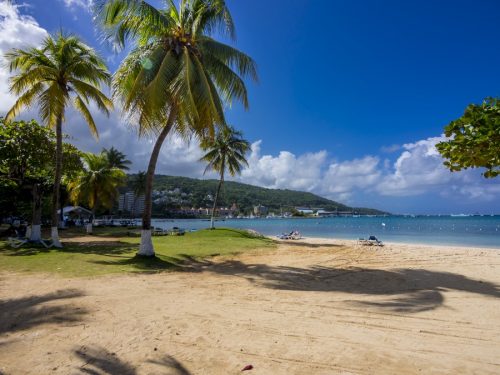 Feel the Ocean Breeze
Ocho Rios was named because of its location with abundant water. It as a tropical resort with beautiful beaches surrounded by great nature. Walk while feeling the ocean breeze, as you head to a craft market to find some Jamaican souvenirs and enjoy a relaxing time. Savouring the local spicy Jamaican dishes with a local beer is also a must-try during your visit. The local beer with its clear taste and low alcohol level is very easy to drink.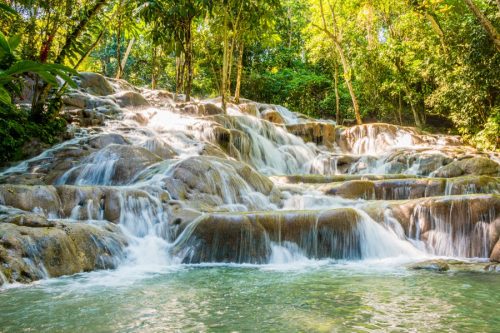 Experience the Great Nature
In Ocho Rios you must really experience waterfall climbing at Dunn's River. One of the most popular things to do in Ocho Rios, through this activity you can feel the thrill of climbing the stepped waterfall while bathing in minus ions. The cold mountain water feels so refreshing! Those who would rather stay dry can also enjoy hiking the mountain. This area is also a popular location to shoot films. Be it white-sand beaches or Dunn's River, enjoy Jamaica's great nature at Ocho Rios.
PHOTO: PEACEBOAT, Adobestock, shutterstock.com