A Seafaring City that Supported Britain's Development
Liverpool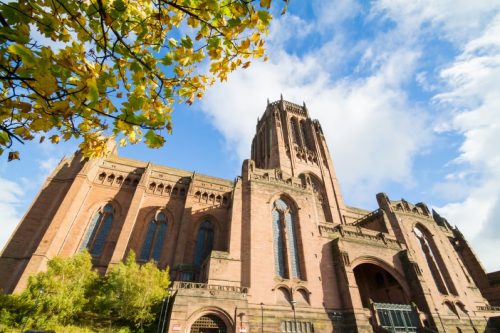 Liverpool is a port city that prospered as the sea gateway to England during the Industrial Revolution. The city's beautiful scenery includes many historic buildings. It is also famous as the birthplace of the Beatles.
The City that Raised the Beatles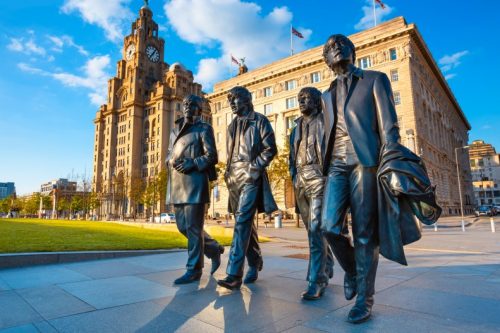 Liverpool is the origin of the Beatles, with spots related to the group including Matthew Street where they frequented, and Strawberry Fields, the model for the famous song "Strawberry Fields Forever". Even if you are not a Beatles fan, you will be thrilled to find places related to the group all over the city. The Albert Dock is home to the Beatles Story and there are restaurants, souvenir stores, a contemporary art museum, and various museums where you can enjoy the local culture. You can get around in Liverpool's famous amphibious vehicle, the Yellow Duck Marine.
Immerse Yourself in British Culture
Liverpool Cathedral, one of the largest Anglican temples in the United Kingdom, took 70 years to complete. Once inside, the beautiful arches of the 100-meter high ceiling and the light shining through the large stained glass windows surrounding the cathedral create a fantastic and majestic atmosphere. From the tower, 101 meters above the ground, you can see the city of Liverpool and the mountains of Wales in the distance. Other attractions include the modern architecture of the Metropolitan Cathedral, the Walker Art Museum, and the Royal Liver Building. Liverpool has a lot to offer.
PHOTO: PEACEBOAT, Nakasuji Kota, shutterstock.com