An Island Surrounded by Beautiful Ocean
Phuket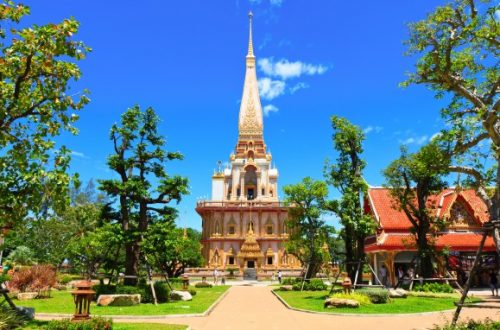 Phuket, one of the world's leading resort areas, is located in southern Thailand on the Andaman Sea. The contrast between the emerald sea and the white sandy beaches is so beautiful that it is sometimes referred to as the Pearl of the Andaman Sea.
An Exotic Tropical Island
Phuket is Thailand's largest island and one of the most popular resort areas in Asia, attracting many tourists from all over the world. Phuket Town, located on the south side of the island, is an multicultural area with a mixture of European architectural styles brought by Dutch and Portuguese merchants and gorgeous temples built by Chinese immigrants. Pastel-colored buildings line the streets, making it fun to just walk around. The turquoise waters of the beach and Ao Phang Nga National Park, famous as the location for filming the movie "007: The Man with the Golden Gun," are also must-see spots.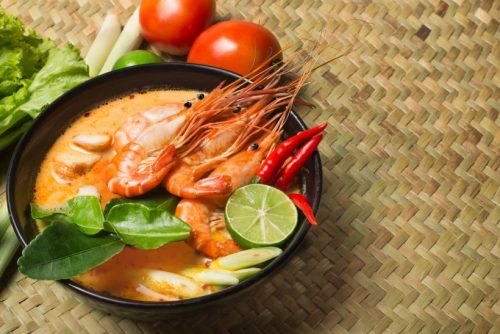 Authentic Thai Cuisine
When you visit Thailand, you must try authentic Thai food. Starting with Tom Yum Kung, one of the world's top three soups along with shark fin soup and bouillabaisse, Thai curry with a wide variety of ingredients and spices, Pad Thai (Thai fried noodles), and many other tropical dishes will stimulate your appetite. Although Thai food is often thought of as spicy, the addition of refreshing acidity and mild sweetness gives it a deep flavor. The essence of Thai cuisine is to eat fresh ingredients in a delicious way. Please enjoy the taste of the real Thai cuisines.
PHOTO: PEACEBOAT, shutterstock.com