Charmed by the History and Culture of the Moon Port
Bordeaux
Facing the Bay of Biscay in France's southwest and connecting to the north Atlantic, lies a beautiful port city. Its numerous historical buildings weave a rich cityscape to admire. Along with the Bourgogne region, Bordeaux is well known as a region producing top quality wines.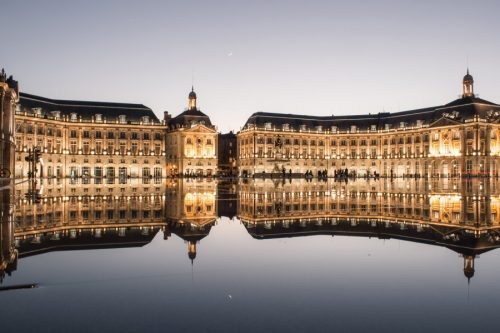 Gourmet and Historical Walks
Place de la Bourse is a historical plaza with a beautiful mirror of water. It is located on the Garonne river and is a place you must visit while in Bordeaux. At night, you can see the palace and town lights reflected in the water, creating a magical scenery. From the plaza you can head to the Primatial Cathedral of St. Andrew of Bordeaux, a church included in Santiago de Compostela Routes in France and designated by UNESCO as a World Heritage Site. You can also visit Place des Quinconces, Europe's widest plaza. Walk around the city, taking breaks in cafés, and enjoying Bordeaux canelés and wines.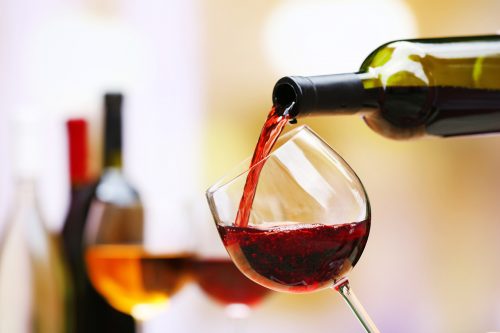 The Famous Bordeaux Wine
The Garonne River starts in the valleys of the Pyrenees, extending all the way to the Atlantic. As the land along this river is perfect for grape harvesting, it has become a region best known for wine production. With the introduction of the French controlled designation of origin system (AOC) in 1905, this region has given birth to many denominations such as: Bry, Mango, Paulliac, Pesac Léognan, Saint-Emilion, Saint-Estèphe, Saint-Julien, Sauternes, and more – all top class Bordeaux wines. Feel free to enjoy the view of the vineyards while tasting the wine's delicious flavors.
PHOTO: PEACEBOAT, Adobestock, shutterstock.com