A City that Symbolizes Multi-ethnic Coexistence
Kuala Lumpur [Port Klang]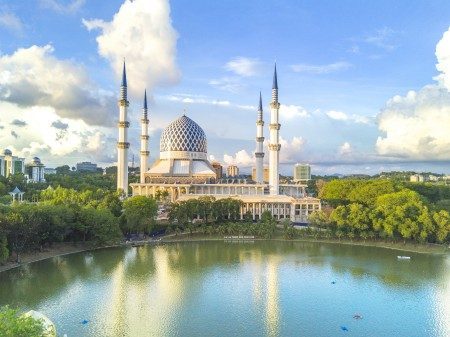 In Kuala Lumpur, the capital of Malaysia, skyscrapers symbolizing modernization stand side by side. It is also a city of many attractions including architecture from the British colonial era and Islamic and Hindu places of worship.
A Multicultural Capital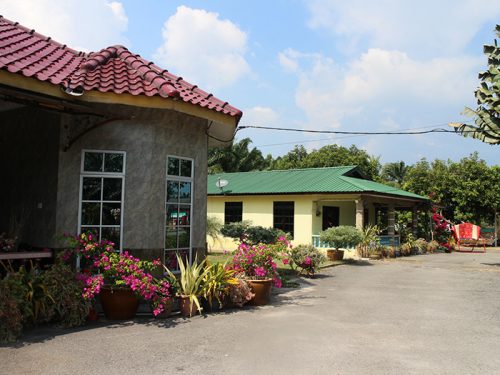 The Petronas Twin Towers, the symbol of the metropolitan city of Kuala Lumpur, Merdeka Square (Independence Park) with its fluttering national flag, and the Central Market are just a few of the many attractions in the center of the city. The nearby city of Shah Alam is home to the Blue Mosque, the largest mosque in Malaysia and the fourth largest in the world. With its white floor, ceiling that stretches to the sky, and stained glass domes, the interior is a fantastical space filled with light from the outside. You can also go further afield to visit the Batu Caves, the most sacred Hindu site in Malaysia.
A Village with Traditional Culture
Many indigenous peoples have lived here since long before the arrival of the Indian and Chinese peoples. 15,000 years of history of the Mah Meri tribe can be seen in this cultural village. As you walk around the village, you can see see traditional wood carvings, and experience a traditional wedding ceremony. We also offer tours to "Kampong" ("countryside" or "village" in Malay), where Malay culture is still very much alive, to see coffee workshops and traditional houses, and to learn about the rural life as introduced by local people. This is a charming experience away from the big city.
PHOTO: PEACEBOAT, shutterstock.com