A port town that flourished on the Maritime Silk Road
Guangzhou (China)
Guangzhou has long developed as a window to the world due to its proximity to Hong Kong. It is also known as the "Flower City" because of its its abundance of flowers, thanks to its year-round warm temperatures and abundant rainfall.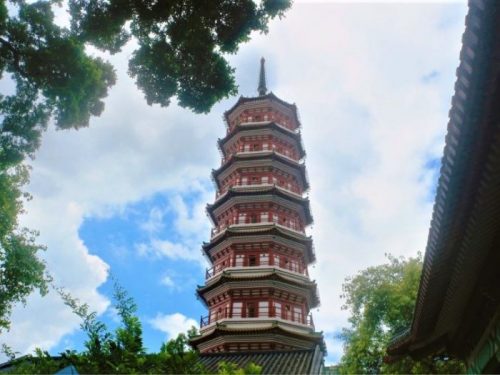 A city with a long history
The Temple of the Six Banyan Trees, the oldest building in Guangzhou, was built in 537. The temple was named after the calligrapher Su Dongpo, who visited here during the Northern Song Dynasty and wrote the two Chinese characters for "six banyan trees" to commemorate the beautiful banyan trees that stood here. The 57-meter-high flower pagoda is a must-see. Guangzhou also offers many other attractions. The symbolic Zhenhai Tower is considered one of the "Eight Great Scenic Spots of Guangzhou" for its construction and grandeur. The 600-meter-high Guangzhou Tower, another landmark of the city also not to be missed, is an atmospheric port of call at the intersection of long history and a modern city.
Experience authentic Cantonese cuisine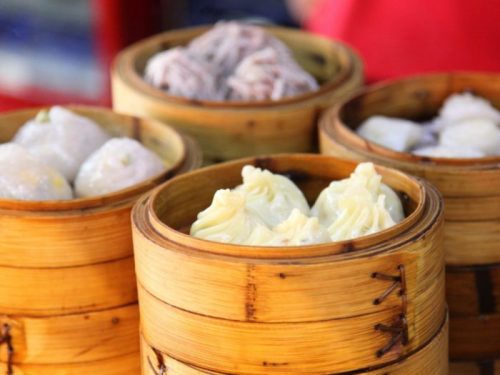 Cantonese cuisine is famous as one of the four major cuisines of China, so much so that it is said that "to find good food, go to Guangzhou." Its food is characterized by a light flavor that makes the most of fresh ingredients from the mountains and the sea. The home of yum cha is also in Guangzhou Province. As the Chinese character of "cha" in the name suggests, it is a custom to enjoy yum cha while sipping Chinese tea. When you are shown to your seat, order tea first. While the tea is being prepared, you can choose from more than 800 kinds of dim sum, ranging from salty to sweet, depending on the restaurant! You will want to carefully examine which to have and enjoy a variety of gastronomic delights. The taste of freshly prepared dim sum is exceptional.
PHOTO:PEACEBOAT, Nakasuji Kota