A water capital with refined beauty
Stockholm (Sweden)
Sweden is the largest country in Scandinavia, and is blessed with rich forests, lakes, and countless islands. Stockholm, the capital, is made up of 14 islands, and it is called the "Venice of Scandinavia" because of its streets surrounded by canals and waterways.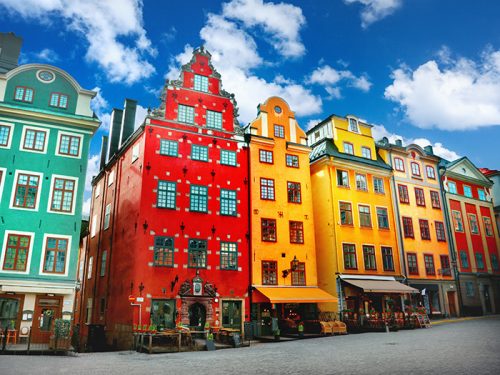 The old town – Gamla Stan
Sweden was spared the ravages of World War II, and Stockholm's historic cityscape is still intact today. The main attraction is Gamla Stan, the old town, which retains its medieval appearance. The area dates back to the 13th century, and its cobblestone alleys are lined with historic buildings that have remained unchanged since the Middle Ages. The Swedish Baroque Royal Palace, Stockholm Cathedral, and the Nobel Museum are also located in this area, which attracts many tourists. There are also many antique stores, general merchandise stores, and cafes in the area, so you can enjoy shopping and dining to your heart's content.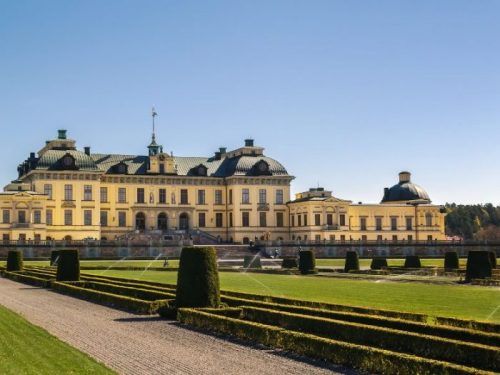 Visit the Royal Palace
Drottningholm Palace, the royal residence of the Swedish royal family, is located on the shores of Lake Mälaren, about 50 minutes from the city of Stockholm. It is also known as the "Nordic Versailles" for its elegant appearance. Drottning means "Queen's Isle" in Swedish. The cream-colored palace, with its vast gardens, is a World Heritage Site, and with the exception of the Royal Family's residence, the palace is open to the public. About 220 luxurious rooms on three floors, well-maintained gardens, a Chinese detached palace, and a court theater are just some of the highlights of the tour.
PHOTO:PEACEBOAT, shutterstock.com