Leading City in Arts & Culture
Glasgow [Greenock]
The ship docks in Greenock, an outer port located down the River Clyde from Glasgow, Scotland's largest city. You can enjoy the advanced culture of the city and the port that supported the city's development.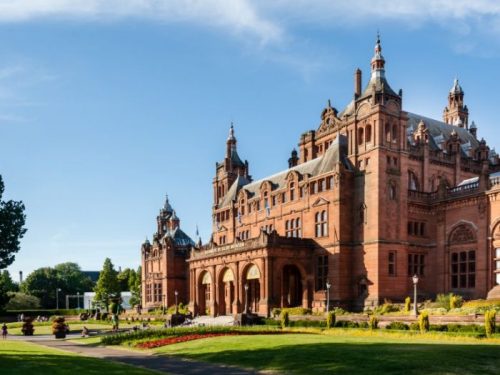 To the City of Art and Culture
Glasgow once flourished as an industrial city. After a period of decline, the city has undergone remarkable growth in the past 30 years since its rebirth as a city of art and culture. Walking around the city, you can see the Light House, which was a creation by Charles Rennie Mackintosh, one of the leading artists of the Art Nouveau movement (an artistic movement that took place mainly in Europe from the late 19th to the early 20th century), as well as the Glasgow School of Art. Also recommended is the Kelvingrove Art Gallery and Museum, which boasts the second highest number of visitors in the U.K. after the British Museum and has many works by Van Gogh, Monet, and others.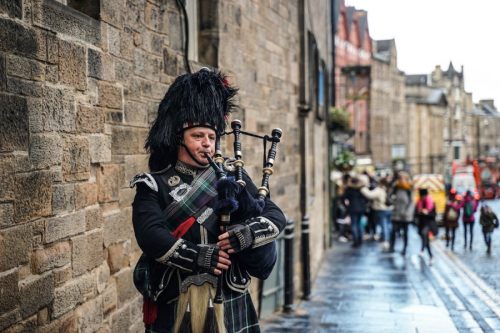 Traditions handed down
Another attraction of this land is the traditions deeply rooted in the lives of the people. During your stay, you will surely see bagpipes, a musical instrument played at festivals and celebrations, and kilts, a Scottish traditional costume. The tartan plaid pattern on these kilts is said to be prescribed for each family. The beautiful patterns are very popular as souvenirs, such as scarves and blankets. Scotch whisky, known as one of the world's top five whiskies, is also not to be missed. For snacks, you can try haggis, a traditional Scottish dish. It is an exceptional experience to taste the authentic dish locally.
PHOTO:PEACEBOAT, Yuruki Shiho, shutterstock.com