A Port City with a Long History
Busan (Korea)
Busan, the second largest city in the Republic Korea after Seoul, is a popular destination for many tourists throughout the year. Visitors can enjoy bustling markets, shopping, and gourmet food using the fresh seafood that only a port town can offer.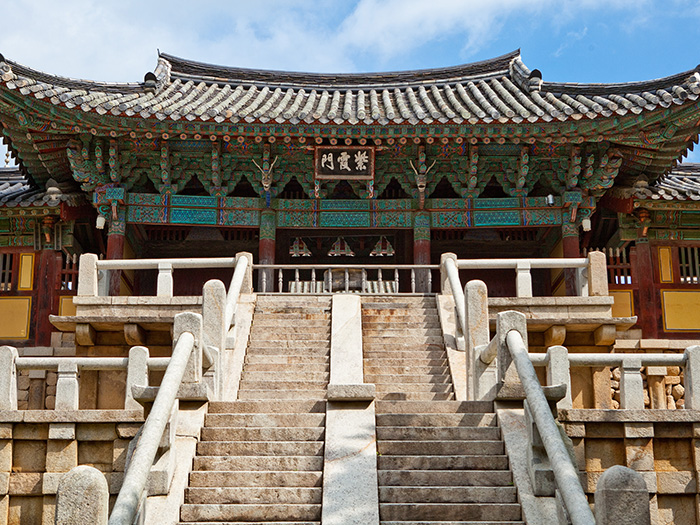 Touring Ruins in the Ancient City of Gyeongju
Gyeongju was the capital of the Silla Dynasty, which lasted for about 1,000 years from around the 1st century B.C., and built up prosperity as the political and cultural center of the Korean peninsula. Bulguksa Temple, which boasted a grand scale of more than 60 towering wooden buildings during the peak of the Silla Dynasty in the 8th century, and Seokguram Grotto, which houses Buddhist sculptures considered the pinnacle of Silla art, are registered as World Heritage sites. Strolling around Gyeongju, with the largest number of Buddhist temples in Korea, you will feel a spiritual connection of Buddhism throughout the region.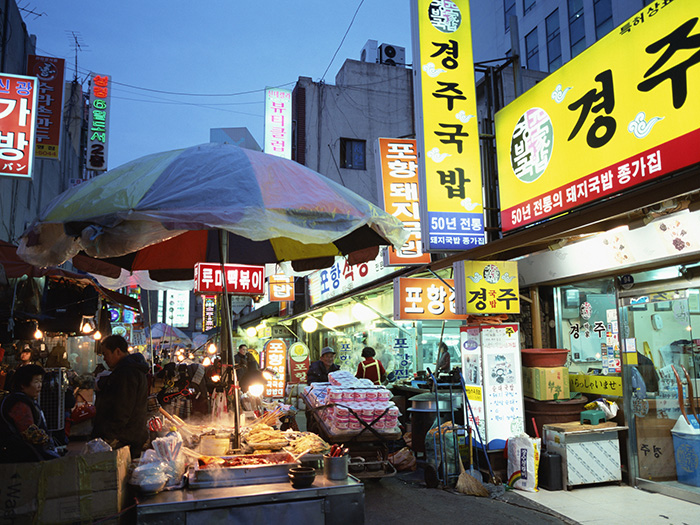 Discover the charm of Busan
Busan is a city that attracts many tourists including from Japan. Nampo-dong is one of the most popular areas, and includes the Busan Tower and the International Market, where you can enjoy sightseeing, eating, and shopping. International Market (Guche Sijang) is famous as a filming location for movies and television dramas, and is a bustling place where you can enjoy not only shopping but also eating Korean food such as tteokbokki and pajeon (pancakes). The Gwacheon-dong Cultural Village, recently a popular photogenic spot, is also a must-visit. With street art and fashionable cafes alla round, the area is always bustling with many tourists.
PHOTO:PEACEBOAT, amanaimages