Hokkaido's Gateway to the Sea
Otaru
Otaru has a nostalgic townscape that attracts many tourists with canals and warehouses lining them, as well as merchant houses and Western-style buildings from the Meiji to early Showa period. Accessibility to Sapporo, the central city of Hokkaido, is also a plus.
Landscape featuring a Canal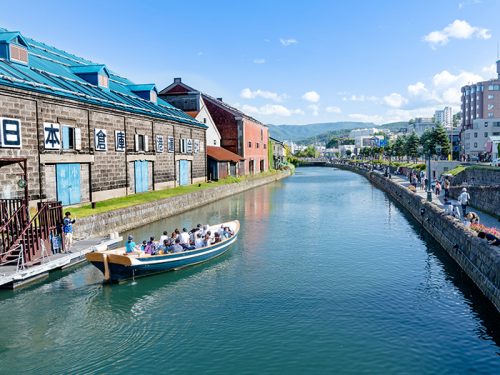 The Otaru Canal, with its beautiful scenery of nostalgic buildings, is one of Hokkaido's most popular tourist destinations. Completed in 1923, the waterway supported Hokkaido's pioneer settlers and has been maintained with walking paths and gardens alongside, remaining as a place of relaxation. At dusk the canal is illuminated, creating a different atmosphere surrounded by soft light. If you visit Yoichi, said to have a climate similar to that of Scotland, you can also visit the Yoichi Distillery, the origin of Nikka Whisky.
Various Attractions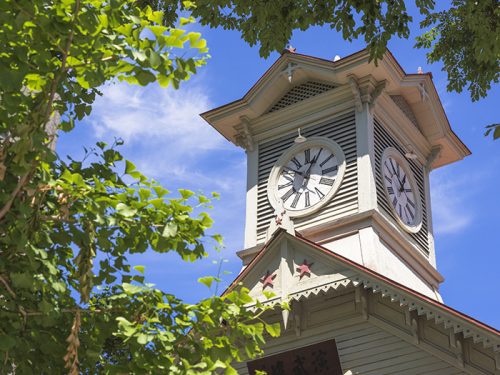 Taking a short trip from Otaru to Sapporo, the Okurayama Ski Jump, a site of the 1972 Winter Olympics, is now an observation deck that can be reached by a lift. From an elevation of 307 meters you can enjoy a panoramic view of the city of Sapporo and the Ishikari Plain. The Sapporo Clock Tower, the oldest clock tower in Japan, is still ticking away the time, and the former Hokkaido Government Office Building, nicknamed the "Red Brick Office Building," is a must-see filled with seasonal flowers. At "Shiroi Koibito Park" you can observe the production line of Hokkaido's famous confectionary the white chocolate "Shiroi Koibito," and pick up limited-edition products as souvenirs only available here.
PHOTO:PEACEBOAT, shutterstock.com