To the Relaxing Beach of Sao Paulo
Santos
Santos is Brazil's largest trading port and developed as a coffee export port. It is also the gateway to São Paulo, the largest city in the southern hemisphere by population, and has a vast beach that stretches for miles.
A City of Beach and Immigrants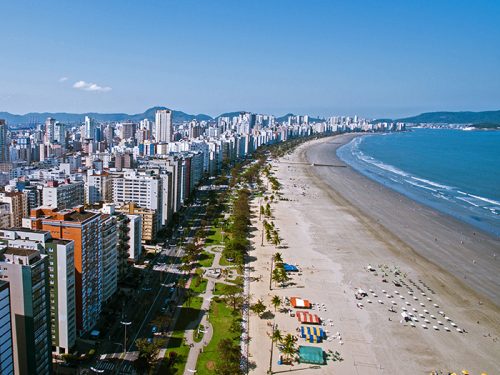 The vast beach of Santos, which stretches for several kilometers, is a popular weekend resort for the citizens of São Paulo and attracts many residents and tourists. A cable car ride up Monte Ceja Hill offers a panoramic view of the city of Santos and the sea. Santos was also a landing port for immigrants who came to Brazil from all over the world, and it was also the city where Japanese immigrants first set foot on Brazilian soil. Even today, there are many Japanese-affiliated stores and restaurants in the city, and statues of Japanese immigrants and monuments commemorating the landing can be seen on the beach.
Food Culture and History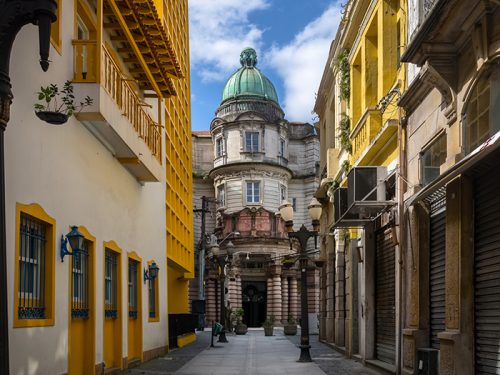 São Paulo attracts gourmets from all over Brazil. In the city of Santos, visitors can enjoy a wide variety of food, from local gourmet food stalls to fashionable restaurants. Santos is also world famous as an export port for Brazilian coffee. The old coffee exchange, which was the center of trade, still remains in the city as a museum where visitors can learn about the history of coffee in Brazil. The colonial-style building has a European atmosphere and is one of the highlights of Santos.
PHOTO:PEACEBOAT, Adobe Stock